The opportunities for wellness and self care are countless in our quaint mountain town. Whether you are taking a day to rejuvenate on your high energy mountain vacation, escaping the city for a weekend or looking for a full immersion into health and wellness, we have you covered with 3 unique mountain itineraries to customize your own Breckenridge wellness vacation, prioritize yourself, and relax on your next visit.
Breckenridge Wellness Itinerary
1. Spa Day
You deserve it, a day to yourself to reset, reconnect. An opportunity to hit pause, breathe in the fresh mountain air, rest and recover from the hustle and bustle of everyday life or a much needed moment of balance on your fast-paced family holiday. Start the day with mindful movement at Meta Yoga Studios, they offer sunrise classes for early risers as well as a variety of styles and times throughout the day if you prefer to sleep in. Grab a coffee or tea next door at Cuppa Joes or head to Amazing Grace Natural Eatery for healthy, organic breakfast or lunch options. Schedule a massage or spa treatment of your choice from the extensive options at Harmony Health Massage & Wellness or visit our local apothecary Ambika Herbals, home base to ayurvedic specialist and local herbalist Erica Ragusa and Reiki Master Janette Mikity. Enjoy an ayurvedic spa treatment or healing energy work there and be sure to check out Ambika's local hand-crafted self-care products. Stay fueled with a fresh squeezed juice, a healthy snack or meal from Lolo Juice on Main Street or across the way at Piante Vegan Pizzeria.  Take some time to soak in the healing quality of the mountains and nature with a walk around town, along the Blue River or explore one of our amazing local trails.
2. Weekend Warrior
A mountain getaway is never a bad idea and Breckenridge is the perfect destination for all your wellness needs. There are quaint B&Bs, mountain cabins, condos, hostels and historic houses to accommodate solo travelers, couples and groups of friends alike for a weekend or mid-week mountain retreat. Unwind from you travels with a relaxing evening cruising Main Street for the perfect dinner spot or cozy up to the fireplace with your favorite book, wine or a cup of tea at The Crown. If you prefer to stay in, order take-out from one of the many delicious restaurants in town or order in a private at-home yoga class, massage or body treatment for yourself or the whole group from A Spa Ahhfair mobile spa.
Wake up with sunrise hike, walking meditation or find your flow with a morning yoga class. Spark your creative side and expand your knowledge of the arts with a class or workshop in the Breckenridge Arts District. Round out the day with a visit to Summit County's longest practicing holistic physician, Lynne Drakos at Balanced Crane Acupuncture. Her specialized holistic approach aims to create balance, support the well being and health within each inhttp://metayogastudios.comdividual and can be an amazing compliment to your current routine and health needs. Take it nice and easy and head to bed early with your favorite book or a heavy dose of netflix and chill. Finish the your mountain get-away with a soothing Spa Day as described above.
3. Mountain Retreat
Immerse yourself in a fully curated all-inclusive mountain retreat. Sit back, relax, breathe in the fresh mountain air and leave the logistics to your mountain guides. Retreats are incredible — they provide a blend of rejuvenation, reflection, time in nature, adventure and connection. They have a wonderful way of filling us up and nourishing the mind, body and soul. Local upstart, GOYO Adventures offers a variety of options in Breckenridge including personal development retreats hosted by local entrepreneur, yogi and business mentor Juli Rathke, Skiing and Yoga offerings this winter and Backcountry Hiking and Yoga planned for the summer.
The Breckenridge Tourism Office works to enhance and promote the unique character and experience of Breckenridge as a world-renowned destination resort and to represent, serve and perpetuate the common interest and character of its membership and community.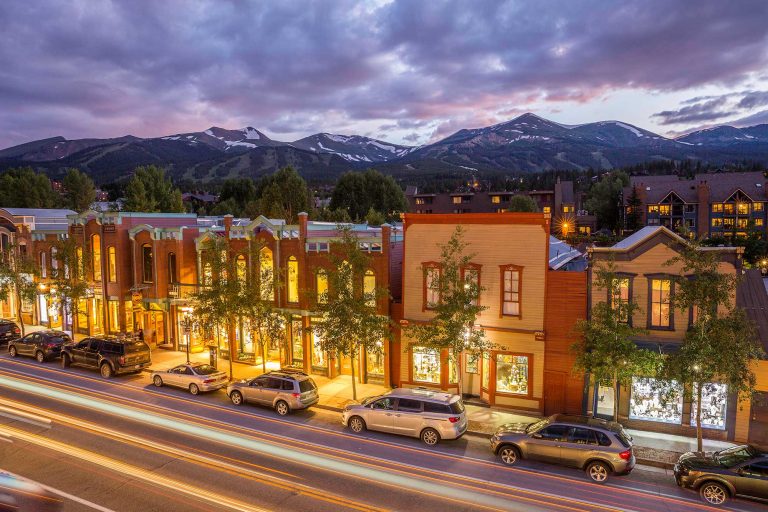 Embrace The Spirit
BLike Breckenridge™️ is a movement born of the spirit of our historic mountain town for those who call it home—whether for a weekend or a lifetime—to live by. It is a cause that connects us to each other, that we can all be a part of.