We've compiled a list of our favorite activities, events, and locations to showcase the best of Breckenridge. Because when you're here it's all about having fun.
Best Breckenridge Activities
Get off the beaten path or visit the most popular spots. You won't find a bad view! Explore Breckenridge's extensive trail system on skis, snowshoes, two wheels, four wheels, sleds, horse or foot. However you hit the trails, follow our insider guides to capture those photo-worthy views and brag-worthy adventures.
Best Festivals & Events
We don't just call ourselves the most social mountain town. We are. And celebrations bring out the best of Breckenridge, and us, with not-to-miss events—aka excuses to celebrate our rich history, dynamic community, endless creativity, local libations and so much more. Join us as we unite around life's most cheers-worthy moments including our famous International Snow Sculpture Championships, our snow loving Ullr Fest and our polka worthy Oktoberfest. For more unforgettable moments check out the full events calendar.
Breckenridge Festivals & Events
Best Kid-Friendly Activities
When you've built a town around fun it's only natural that the whole family will want to join in. Bring the kids, the grandparents, and the family dog too. Vacations are just more fun when the whole family is involved.  Breckenridge is the perfect place to kick back, relax, and tackle a mountain adventure. From winters spent on the slopes to summers on the river, there are plenty of ways to get after it with the kids in tow.
Family Fun in Breckenridge
Best Bars & Restaurants
Adventure might fill your soul but these culinary delights will leave you with you one happy stomach! Don't miss Breckenridge's emerging foodie scene filled with farm to table dishes, world-inspired cuisine, and locally brewed craft beer and spirits.
Best of Breckenridge by Season
Breckenridge is a great place to visit year-round, but knowing what types of activities and adventures you're interested in may help determine the best time for your visit to Breckenridge.
Lodging Tips
More than a place to rest your head, lodging in Breckenridge is an experience in and of itself.  Find your condo, ski lodge or mountain home with our lodging search.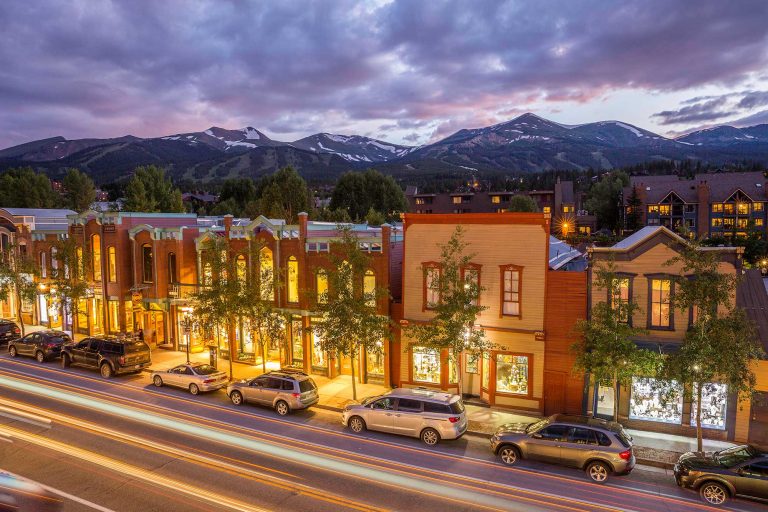 Embrace The Spirit
BLike Breckenridge™️ is a movement born of the spirit of our historic mountain town for those who call it home—whether for a weekend or a lifetime—to live by. It is a cause that connects us to each other, that we can all be a part of.