If you're like us, you have some pretty steep goals for your conference.  You want high attendance, active engagement, and plenty of opportunities for your group to connect.  We've taken the stress out of conference planning by flagging the top five reasons Breckenridge is the top location for groups this year.
5 Requirements To Plan The Best Conference Of 2021
1.  Pick a cool location
✔️Scenic views ✔️  vibrant nightlife ✔️award-winning art scene  ✔️ not-to-miss festivals and events.  Yep, Breckenridge is definitely a cool place to visit but did you know our average summer temperatures are in the mid-70s?  That's right. Perfect summer temps combined with low humidity and plenty of summertime activities make Breckenridge the perfect place to celebrate summer – and host a conference everyone will want to go to. Discover our list of the top 100 summer activities in Breckenridge.
2.  Make It Easy To Get Outside the Conference Room
Hundreds of miles of hiking and biking trails weave through and around the town of Breckenridge, but the best part is that adventure isn't located at some far off location – it's right outside your conference door.  Over a dozen trails are accessible from Main Street Breckenridge making it easy to fit in a hike or bike ride between sessions.  However, hitting the trails isn't the only thing to do in Breckenridge.  Discover a list of activities your team can enjoy on Main Street as well as plenty of adventures further from town.  There are also plenty of activities to take part in when you only have an hour or two to spare between commitments.
3.  Create Opportunities to Engage and Connect
Team Building can be a great tool for increasing communication and trust between team members.  Breckenridge goes beyond the typical team building games to offer outdoor adventures that center on developing trust and collaboration while motivating teams to try something new.  Explore team building in the Rocky Mountains by choosing between rope courses,  rafting trips, zip-lining, creative workshops, and adjustable outdoor adventures. Explore all our unique team building adventures in Breckenridge.
4.  Choose a place that's easy to get around
The best way to explore Breckenridge is with your own two feet.  You'll find Breckenridge is an easily walkable town and that you'll be able to walk to nearly any location from your lodging accommodations or conference location.  Bonus, if you aren't up for walking there are plenty of free transportation options to get you from point A to B.  The Breckenridge FreeRide offers free bus transportation throughout the day with multiple shuttle systems running throughout Breckenridge, including the Main Street Trolley. Most likely, the place you are staying is near a bus stop or offers its own free shuttle transportation. Learn more about going carless in Breckenridge.
5. Partner with experts
Our award-winning meeting and conference team is here to guide you through the planning process.  The Breckenridge Tourism Office Sales Team is happy to help you find the perfect location to meet your goals. Your clients will be impressed when you know the ins-and-outs of Breckenridge – just like a local!
The Breckenridge Tourism Office can:
Organize all your site visits to multiple venues and introduce you to all our local lodging properties.
Provide transportation to explore and introduce you to the charming and multifaceted town of Breckenridge.
Tour group restaurants and local activities for your attendees interested in outdoor adventures, Arts & Culture, history, shopping, and special events.
Make you an expert by sharing special event and festival information, as well as details on local, happenings.
Explore More of Breckenridge
The Breckenridge Tourism Office works to enhance and promote the unique character and experience of Breckenridge as a world-renowned destination resort and to represent, serve and perpetuate the common interest and character of its membership and community.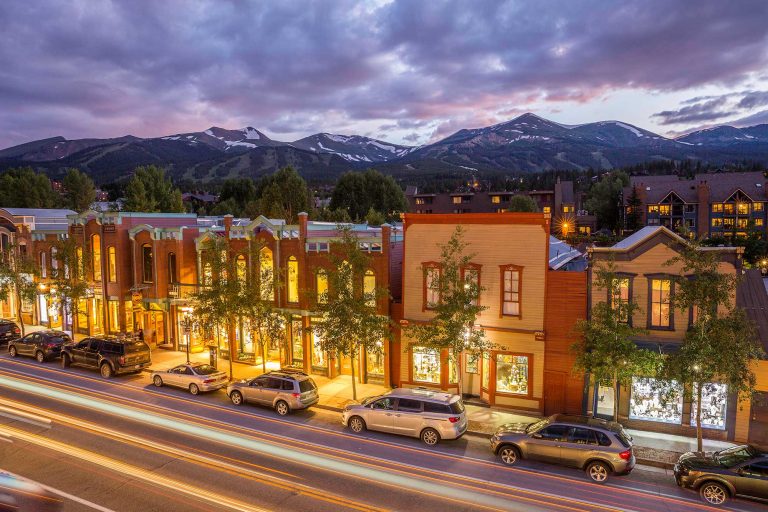 Embrace The Spirit
BLike Breckenridge™️ is a movement born of the spirit of our historic mountain town for those who call it home—whether for a weekend or a lifetime—to live by. It is a cause that connects us to each other, that we can all be a part of.