Bumps are to skiing what cake is to birthdays: they're the part that makes you smile and wish for more! Luckily, you don't need to wait for a birthday to learn to ski bumps, a.k.a moguls. If your skiing has advanced to the point where you'd like to venture beyond groomed trails, bumps are for you. And to help shorten your learning curve, Breckenridge Ski & Ride School has both classes and private lessons with instructors who can teach you to smoothly sail down the bumps. Tommy Banks, Alpine Ski Instructor, offers tips on skiing bumps and powder in the video below. Check out the powder shots, courtesy of Breckenridge Ski Resort.
As you explore bump terrain at Breckenridge, here are some trails that are perfect for different levels of bump skiers.
Intro to Moguls:
When starting moguls, play around on the sides of green and blue trails where bumps sometimes naturally occur, especially on powder days. Then venture to Crescendo, located on Peak 8 off the skier's left of Springmeier, to really try your skills. Typically Crescendo has a groomed section on the skier's right and bumps on the skier's left. Try those that are smaller and then work your way into the bigger bumps.
Intermediate
Duke's Run, also located on Peak 8, has a main groomed run with moguls that typically form on the skier's left in a small gully. Ski down the groomed section for a bit until the bumps are a bit gentler, and begin there. As your skills and confidence increase, start higher and higher until you can ski bumps from the beginning to the end of the trail.
Advanced
Two fun trails for advanced bump skiers that provide lots of opportunities to fine-tune your skills are Little Johnny on Peak 8 and Peerless on Peak 9. Little Johnny has bumps and a natural gully that resembles a gentle half-pipe that can up your adventure meter. For those that want consistent bumps from top to bottom, Peerless awaits you. The wide-open expanse of Peerless offers many lines for many skiers, so pick one you like and let your skis rip.
Expert
While there are many options for expert bump skiers, perhaps one of the most fun is Vertigo. Vertigo is accessed via either a traverse from the top of the T-Bar on Peak 8 or by skiing down Whale's Tail. Either way, Vertigo is just plain fun, and you'll remember its name for how dizzy with delight you'll be after giving it a run!
No matter when you visit, there is plenty of time for you to bump your way down the mountain. Plan ahead and check out these lodging options and we'll be bumping into you at Breckenridge soon!
The Breckenridge Tourism Office works to enhance and promote the unique character and experience of Breckenridge as a world-renowned destination resort and to represent, serve and perpetuate the common interest and character of its membership and community.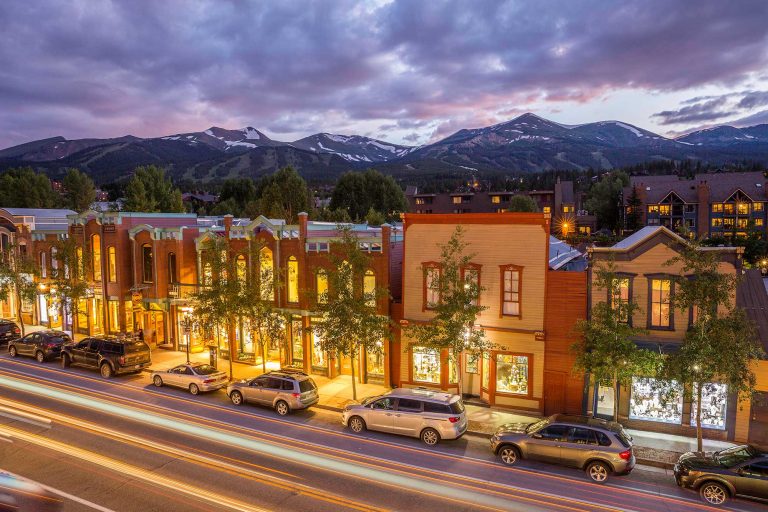 Embrace The Spirit
BLike Breckenridge™️ is a movement born of the spirit of our historic mountain town for those who call it home—whether for a weekend or a lifetime—to live by. It is a cause that connects us to each other, that we can all be a part of.