Breck Film celebrates its 41th Anniversary Festival September 15-18, 2022 in Breckenridge, CO. Films will be screened in-person across three theater venues in Breckenridge and we'll celebrate across multiple party venues each night.
Learn More or Purchase Tickets
Event Updates
All events are subject to change to comply with state and county public health orders. We recommend frequently checking the event page for updates.
The Breck Film Experience
Featured Films:
Adventure Reel, Friday, September 17 featuring documentary "Buried," which tells the story of the 1982 avalanche at Alpine Meadows, director Steven Siig will attend.
Saturday, September 18 – Free Kids Program, Families can join Breck Film for a free afternoon of animated shorts at The Riverwalk.
Saturday, September 18 –  US Premiere "I am Burt Reynolds" documentary – special guests in attendance include Marilu Henner and filmmakers Adam Rifkin and Adrian Buitenhuis.
Sunday, September 19 – Closing Night, "The River Runner," filmmaker Russ Sturges to attend.
Other films to highlight:
This year's line-up is well balanced between adventure, documentaries, drama and comedies. Many films draw attention to the challenges we've faced globally in the last two years – mental wellness, racism, parenting during COVID, female empowerment and climate change.
Mission Joy: If you've read the book "Book of Joy," these are the never before seen taped interviews that helped write the book. They are a conversation between spiritual leaders the Dalai Lama and Desmond Tutu.
The Sound of Us: Music is the sound of truth, the sound of hope. It is the sound of unity and courage. During this critical time in history, the profound truth remains that music is the great, universal language. "The Sound of Us" chronicles a series of wide-ranging, diverse stories that exemplify the power of music and the triumph of the human spirit.
Thrillers – We have an entire block of edge of your seat films.
Haven in the Booth – This film highlights the impact racism has on mental health and one school in the Bronx working to teach kids to express their feelings through music.
After Antarcitca – Through the use of never-before-seen archival footage, we follow Steger's historic 1989 traverse across Antarctica, which was the longest crossing of the continent in history. His mission at the time was to use the expedition as a tool to reinstate the Antarctic Treaty.
Discover Fall in Breckenridge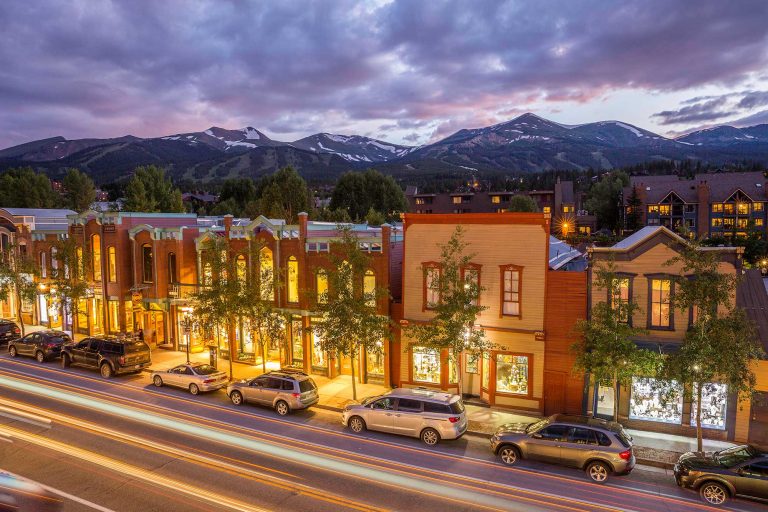 Embrace The Spirit
BLike Breckenridge™️ is a movement born of the spirit of our historic mountain town for those who call it home—whether for a weekend or a lifetime—to live by. It is a cause that connects us to each other, that we can all be a part of.