When I told some of my friends I was going to blog about the Breckenridge Arts District, I got a lot of raised eyebrows. "Breckenridge has an Art's District?" they asked me. "Absolutely," I responded.
Breckenridge Arts District
The Breckenridge Arts District was developed in 2001 and the town adopted a master plan in 2005 to guide the district's future evolution. Before the expansion, the Breckenridge Arts District contained the Breckenridge Theater, the Robert Whyte House, the Quandary Antiques Cabin and Ceramic Studio, the Fuqua Livery Stable, the Tin Shop and the Riverwalk Center.
The buildings are historical or socially significant structures where artists both work and teach workshops. They are mostly located near the corner of South Ridge Street and Washington Avenue. The Riverwalk Center, an indoor amphitheater that features bands, film festivals and other great events, anchors the Arts District.
Each building hosts plenty of inspiring events, from ceramics, drawing, printmaking, metalsmithing, textiles and painting to live musical performances. Go out for a walk, like I did this past weekend, and get familiar with the area. I started on the corner of Washington Street and ambled through the district with my cousins visiting from Maryland; they couldn"t get enough of Breckenridge"s version of the Eiffel Tower, fashioned from bike wheels.
Every second Saturday of the month from 4-6 p.m., the Arts District hosts an open-house walk. Visitors can view new exhibitions at the Breckenridge Theatre Gallery and visit with guest and resident artists. Breckenridge galleries remain open until 8 p.m. that night. For a list of participating galleries, click here.
Resident artists consistently work out of the Robert Whyte House at 127 S. Ridge St., and Fuqua Livery Stable at 110 E. Washington Ave. The Tin Shop hosts artists (from all over the nation) who hold open studio times, as well as public workshops.
IF YOU GO
The Breckenridge Arts District is home to a rotating lineup of public workshops, exhibits, open studios, special events and more arts and culture.
Register for classes or learn more at BreckCreate.org
The Breckenridge Tourism Office works to enhance and promote the unique character and experience of Breckenridge as a world-renowned destination resort and to represent, serve and perpetuate the common interest and character of its membership and community.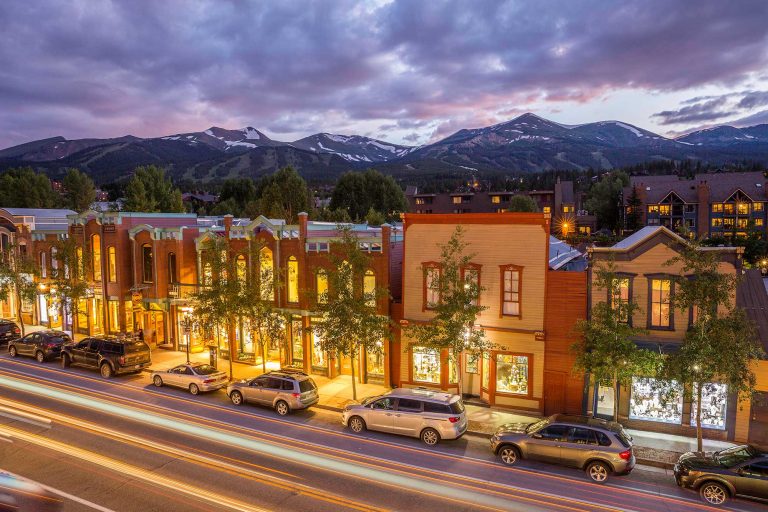 Embrace The Spirit
BLike Breckenridge™️ is a movement born of the spirit of our historic mountain town for those who call it home—whether for a weekend or a lifetime—to live by. It is a cause that connects us to each other, that we can all be a part of.