When planning a meeting or conference in Breckenridge, there's no better way to showcase local culture than by incorporating one of the signature Breckenridge summer events. This mountain community is known for its festival vibe, and the year-long calendar offers diverse animation for planners and attendees. Breckenridge's summer festival season kicks off in June with great values; themes range from arts and cycling to rich mining history.
Unique, off-site amenities

WAVE: Light + Water + Sound (May 30 – June 2, 2019) features interactive arts displays, temporary installations and musical performances around the Blue River Plaza. It's the perfect pick for planners who want to combine value season with creative off-site activities- it's great for attendees traveling with family.
History & Teambuilding

Get a first-hand taste of Breckenridge's mining history with the annual Colorado Gold Panning Championships (June 14-16, 2019). Try a Country Boy Mine tour and add a team-building challenge to bring home the gold. Panning demos run all weekend in the Blue River Plaza, and make for excellent off-site activities.
Refined VIP events

Home to the National Repertory Orchestra and the Breckenridge Music Festival, the Riverwalk Center offers more than 40 classic and popular music concerts throughout summer. Create a VIP experience at one of the top concerts, or bring a small chamber ensemble to perform at a private event.
Theme any meeting to the signature Breckenridge Summer Events

Bring a taste of any Breckenridge festival to your next meeting. For example, planners can showcase an arts theme in honor of the Breckenridge International Festival of Arts by working with an artist to create custom pieces at a welcome reception. Artwork can be raffled or given as awards.
The Breckenridge community hosts a variety of signature events throughout fall and winter. For more ideas, or to start planning, contact the meeting and group destination consultants at the Breckenridge Tourism Office.
The Breckenridge Tourism Office works to enhance and promote the unique character and experience of Breckenridge as a world-renowned destination resort and to represent, serve and perpetuate the common interest and character of its membership and community.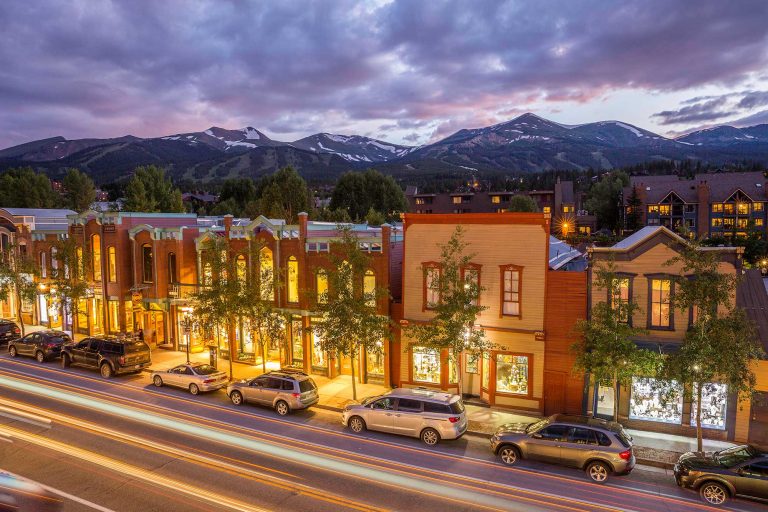 Embrace The Spirit
BLike Breckenridge™️ is a movement born of the spirit of our historic mountain town for those who call it home—whether for a weekend or a lifetime—to live by. It is a cause that connects us to each other, that we can all be a part of.