Summer's not over and there's still time to get in all your summer adventures before the season's over. This August, try zip-lining, biking, hiking and more – here are our top 5 August adventures in Breckenridge.
Top 5 August Adventures in Breckenridge
1. Whitewater Rafting
Thanks to the flow management program, many rafting companies have guaranteed raft-able flows through mid-August. While it is weather dependent, some companies will be able to provide whitewater rafting trips on the Arkansas River throughout late summer, even after the river returns to its native flow. Be sure to call ahead to double-check conditions.
While whitewater rafting is often thought of as an extreme sport, it's actually the perfect activity for all ages and ability levels. With plenty of wild to mild options on the river, you're sure to find something everyone will love. Families with children 4 years+ can enjoy a mellow float trip, while those seeking a balance of moderate and exciting rapids will love adventuring through Browns Canyon National Monument. Adrenaline seekers can opt for the wet and wild experience of navigating through the class 4+ whitewater on Numbers. Options for half-day or full-day tours let you customize your trip based on time needs.
2. Biking
Until the snow begins to dust the hillsides (usually mid-to-late October), there's no shortage of bike trails to explore in Breckenridge. From beginner pavement cruisers to tight, technical single-track, Breckenridge visitors have plenty of trails to choose from. Try exploring around town on the paved Rec Path along the Blue River, or hit the backcountry on the hundreds of miles of dirt trails in and around Breckenridge. Bike rentals are available throughout town, as well as guides and tours.
3. Horseback Riding
Explore scenic Colorado the way it was originally discovered – on horseback! Transport yourself back into a time gone by and ride through the Rocky Mountains. Jump in the saddle and choose from trail rides through Breckenridge's sprawling trail network or open range rides north of Breckenridge.
Beginner riders can choose an easy trail ride that offers great views and a chance to explore the Colorado forests or open ranges.  More experienced riders can embark on cattle drives and even open range excursions or lessons.
4. Epic Discovery
Breckenridge Ski Resort transforms into a breathtaking playground in the summer months with Epic Discovery. This fun park is home to tubing, alpine coasters, mini-golf, scenic lift rides, rock climbing, a ropes course and much more! Come experience Breckenridge from a bird's eye view by hopping on this two-stage zipline combining for over 1,400ft of aerial excitement. Soar over 50ft off the ground and take in amazing views of Breckenridge & the surrounding mountains on the Expedition Zipline Tour. Epic Discovery will have something for everyone to enjoy!
Due to construction of the new chairlift on Peak 7, the Expedition Zipline Tour & Breck Flyer Zipline will not be available for the 2021 summer. Please check Breckenridge.com for current ride availability. 
5. Hiking Through Wildflowers
During the summer in Breckenridge, nothing beats the beauty of hiking through a field of colorful wildflowers while gazing out toward dramatic peaks in the distance. Wildflowers bloom in Breckenridge from late-April through early-October, which means if it isn't ski season, it's wildflower season. The first spring blossoms peer out from under a late dusting of snow, and the last compete to spread their seeds before winter's snowy inundation. No matter the summer month you visit Breckenridge, you'll find a variety of nature's blossoms to delight you.
BONUS:  Soak up the Sights & History of Breckenridge
Breckenridge's rich and colorful historic district can be experienced all around town, and the best way to do it is to learn from a local! A variety of museums, historic and ghost tours are available, including gold panning, mine and saloon tours, to offer a glimpse into the past. After learning about Breckenridge's wonderful history, take a stroll around town and soak up some sun at the Blue River Plaza. Opt for a picnic and enjoy gorgeous mountain views, relaxing river sounds and people-watching.
Article originally submitted by Lauren Swanson of Performance Tours Rafting and edited in 2020 for accuracy. 
About the Author – Lauren Swanson
Marketing & Relations Manager for Performance Tours Rafting
Performance Tours Rafting, Breckenridge's first rafting company, has been offering incredible whitewater rafting trips in Breckenridge since 1986. They provide half day, full day and multi-day rafting adventures for all ages and abilities, and have 4 locations in Breckenridge, Frisco, Buena Vista and Canon City, CO.
Visit www.performancetours.com for more information or to book a trip. Want the latest and greatest whitewater photos, videos and updates? Check out Performance Tours Rafting on Facebook, Instagram and Twitter too!
The Breckenridge Tourism Office works to enhance and promote the unique character and experience of Breckenridge as a world-renowned destination resort and to represent, serve and perpetuate the common interest and character of its membership and community.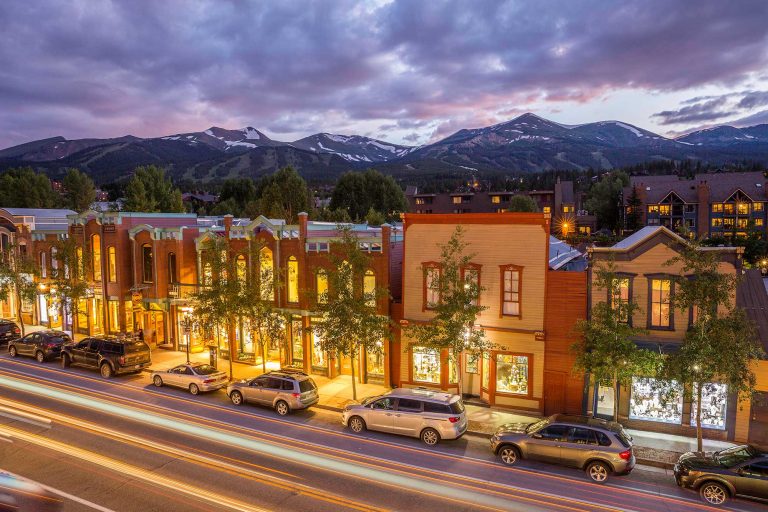 Embrace The Spirit
BLike Breckenridge™️ is a movement born of the spirit of our historic mountain town for those who call it home—whether for a weekend or a lifetime—to live by. It is a cause that connects us to each other, that we can all be a part of.