Looking to make the best impression on your first date? Or perhaps you and your partner are looking for the hip new place for a low-key night out? We're making it easy for you and your special someone to spark up some romance by sharing our top six most romantic restaurants in Breckenridge.
7 Most Romantic Restaurants in Breckenridge
Hearthstone Restaurant
Located in a 120-year-old Victorian home at 130 S. Ridge St., Hearthstone offers the perfect combination of intimacy in a historical setting. Come hungry for hand-cut steaks, wild game and fresh seafood. With over 200 selections of wines in its "New World" wine list, your choices seem endless. Call 970-453-1148 for reservations today.
Breckenridge Wine, Cheese & Chocolate
Looking for a unique approach for the special day? Check out sister stores Ridge Street Wine and Breckenridge Cheese and Chocolate where seats are available for wines by the glass and cheese plates abound. Come in for a glass of champagne and macaroons or a chocolate and wine pairing. It's also a great place for espresso and cappuccino. They don't take reservations, so swing by anytime between noon and 9 p.m. The restaurant is located at 304 S. Main St. Call 970-453-7212 for more information.
Swiss Haven Restaurant
You'll want to check out the Swiss Haven Restaurant if you're looking for a personalized fondue experience where the focus is to make every night a special occasion. They love to make their guests happy and attend to every need; Old World traditions of providing a cozy atmosphere and welcoming attitude rule The Swiss Haven's philosophy. And the variety of cheese and chocolate fondue can't be beat. It's located at 325 S. Main St., call 970-453-6969 to make reservations.
Relish
This romantic restaurant uses regional influences to create exciting cuisine like pumpkin-seed-and-chili-crusted ruby red trout and bacon-wrapped quail. Once you're finished eating, just head downstairs and right out into Blue River Plaza to take in the holiday lights, up year-round. Located at 137 S. Main St., you can call 970-453-0989 to reserve your spot.
Traverse
At the resort's signature dining establishment, you'll be surrounded by breathtaking mountain views and spectacular romantic sunsets as you dine on delectable dishes that are prepared fresh daily. Their exceptional culinary team demonstrates skill and creativity, providing an innovative variety of expertly prepared delicacies that feature local and sustainable ingredients. They also offer gluten-free and dairy-free dishes as well. The restaurant is located at 112 Overlook Dr. Call 970-453-9300 for more information.
Carboy Winery & Gold Pan Saloon
The famous Gold Pan Saloon adds another chapter with the addition of Carboy Winery, a unique Colorado winery offering a selection of select Carboy wines in bottle and on TAP! Enjoy great food and libations in this quaint, historic setting.
Mimo Fancy Tapas – New!
Head downstairs to Mimo Fancy Tapas (in the old Ridge Street Kitchen location) for authentic Spanish small plates, Spanish wines and signature cocktails. Whether you're looking for your new go-to Happy Hour joint or want to feel sophisticated for date night, Mimo is sure to impress with a fun menu that let's you share, sample and explore new curations.
Looking for more? Get other dining options in Breckenridge and check out what to do in Breckenridge for Valentines Day!
The Breckenridge Tourism Office works to enhance and promote the unique character and experience of Breckenridge as a world-renowned destination resort and to represent, serve and perpetuate the common interest and character of its membership and community.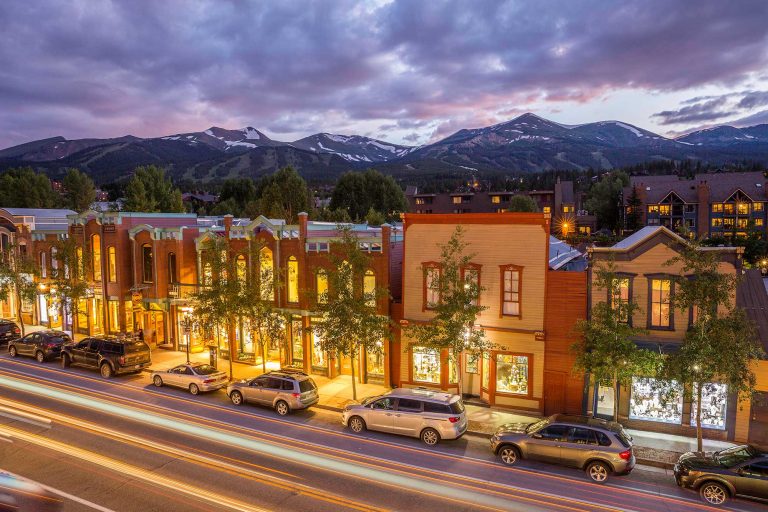 Embrace The Spirit
BLike Breckenridge™️ is a movement born of the spirit of our historic mountain town for those who call it home—whether for a weekend or a lifetime—to live by. It is a cause that connects us to each other, that we can all be a part of.