The town's historic district is one of the largest in the state and is a defining element of Breck's identity. Breckenridge was originally a mining town that provided services for the very productive mining district that surrounded it. A movement for designation of a Breckenridge Historic District began in the late 1970s to coincide and complement Breckenridge's Centennial of incorporation in 1880. Working with the Colorado Historical Society, the designation was granted as the Breckenridge Historic District in 1980 for the purpose of historical preservation. Breckenridge History remains in tact to this day and provides visitors a strong glimpse into the incredible past of Breckenridge.
The Breckenridge Historic District is an excellent representation of commercial (Main, Ridge and Lincoln), residential (Ridge, French, Harris and High), and religious (three 19th-century churches) structures of the gold fever era. The facades include architectural examples of the Victorian age in the mining town revived as a resort/ski town. All buildings within the "old town" east of the Blue River from the first settlement in 1859 to the 1942 end of gold dredge period were surveyed, mapped and given designations as to primary historical significance or contributing to the character of the district. Containing 249 structures, these buildings' preservation are insured through strict development and design standards. New construction within the district also reflects the historic character of Breckenridge.
The panoramic views of the Tenmile Range provides a perfect backdrop for the historical district as the public comes in direct touch with the historic character of Breckenridge.
For info on historic walking tours, historic museums and other historic sites open to the public, visit Breckenridge History or contact them at 970-453-9767.
Text courtesy of Town of Breckenridge and Breckenridge History. 
The Breckenridge Tourism Office works to enhance and promote the unique character and experience of Breckenridge as a world-renowned destination resort and to represent, serve and perpetuate the common interest and character of its membership and community.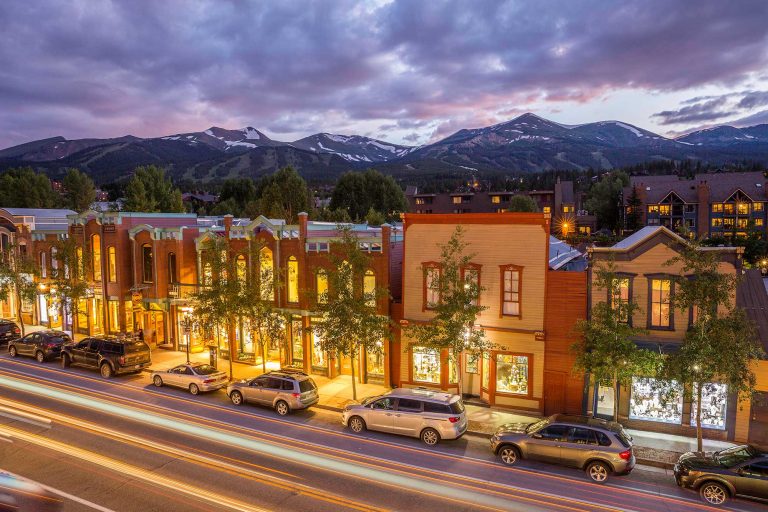 Embrace The Spirit
BLike Breckenridge™️ is a movement born of the spirit of our historic mountain town for those who call it home—whether for a weekend or a lifetime—to live by. It is a cause that connects us to each other, that we can all be a part of.