With 2,908 acres of skiing and snowboarding terrain spanning five peaks, it's no wonder Breckenridge Ski Resort is a top skiing destination. And with its base sitting at 10,000ft combined with Colorado's 300+ days of sunshine, it's also one of the best spots for spring skiing too. Breckenridge boasts one of the longest ski seasons in the US, opening early November, and now staying open until mid-to-late May. So why switch your spring skiing to April? Not only is the snow great, your days will be filled with live music, events and apres on the patio– plus, the traditional spring break crowds are gone.
Spring Skiing on The Mountain
Don't like skiing hard snow? Conditions this time of year are soft and forgiving, which makes it more fun for beginners and experts alike. Thanks to late season snowfall, it's easy to enjoy Breckenridge's groomers, bowls, parks and high alpine terrain. Add in the fact that the days are longer, you can plan to ski until the lifts close and still have enough daylight to enjoy après on one of the many decks at the ski area and in town.
Deals
Those visiting in April will enjoy all the benefits of spring skiing with a cheaper price. Typically, there will be lodging deals at condo properties, flights are usually much cheaper, and everything from ski apparel to souvenirs will be on sale around town as shops prepare for summer inventory. You don't even need to wait last minute to book, April deals will start showing up during January and February if not sooner. For lift tickets, be sure to book at least seven days in advance for the best prices.
Events
April in Breckenridge has no shortage of events and festivities! Spring is nature's way of saying, "let's party," and Breckenridge Spring Events are just that!
Après Ski
Our Colorado mountain town is graced with 300+ days of glorious mood-boosting sunshine a year, and if there's anything locals love more than playing hard, it's logging solid lounge time on sun-soaked patios and decks in Breckenridge. The longer days allow for more exploring outside and more time to enjoy the bars and restaurants in town. Learn more about the in's and out's of our favorite past time or look up happy hours, live music and special events in Breckenridge!
Spring in Breckenridge is one of the best times to explore the resort and town,  but don't take our word for it – come soak up some spring skiing for yourself!
The Breckenridge Tourism Office works to enhance and promote the unique character and experience of Breckenridge as a world-renowned destination resort and to represent, serve and perpetuate the common interest and character of its membership and community.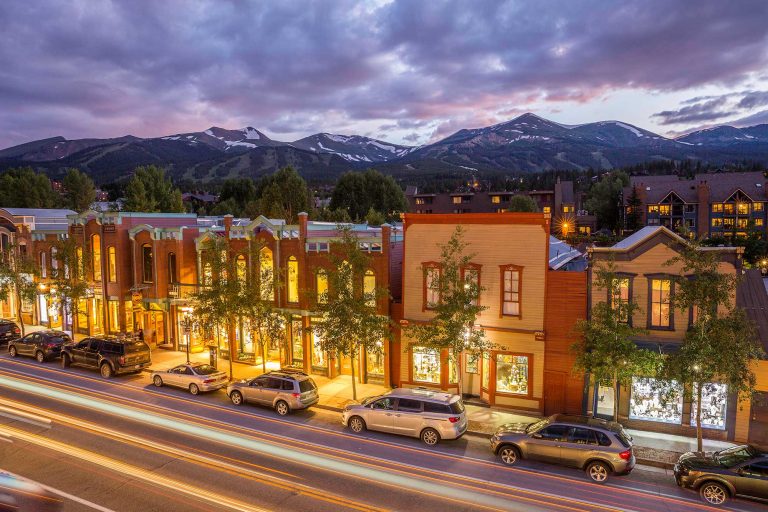 Embrace The Spirit
BLike Breckenridge™️ is a movement born of the spirit of our historic mountain town for those who call it home—whether for a weekend or a lifetime—to live by. It is a cause that connects us to each other, that we can all be a part of.