What is the elevation of Breckenridge?
The town of Breckenridge, Colorado sits at 9,600 feet above sea level, and the Breckenridge Ski Resort's summit elevation reaches 12,998 feet, creating an unforgettable high alpine climate with low humidity and year-round sunshine.
The mountains of Breckenridge are majestic and snow-capped most of the year, with ample sunshine (300+ days on average), fresh mountain air and low humidity providing a remarkable experience in the summer and the perfect powder for ski season. But enjoying life in the beauty of the high country above 9,000 feet takes some adjusting.
When you go to higher altitudes, this pressure drops and there is less oxygen available. Add on a dry high-alpine climate, thinner air (that's why your golf ball goes further) and powerful sun, even on a cloudy day- these conditions can increase the potential for altitude sickness. Thankfully, there are easy ways to adapt to the environment and fully enjoy all the activities and wonders the mountains have to offer.
Recognizing Symptoms at Breckenridge Altitude
According to research from Dr. Paul Anderson from the Mayo Clinic, only 20 percent of people who visit a high-altitude location (4,291 – 11,483 feet) are affected by some form of altitude related illness. Symptoms of moderate forms of altitude sickness may include: headaches, dizziness, nausea, loss of appetite, restless sleep, fatigue or loss of energy, coughing and difficulty breathing.  However, with a little preparation before traveling and hydration (2-3 liters of water per day before your trip), symptoms can be avoided. "Knowledge is the best prevention for altitude illness," recommends Dr. Anderson. Here are three tips to take advantage of everything on your Breckenridge's bucket list while adjusting to elevation.
1. HYDRATE
It sounds pretty simple, but drinking plenty lots of fluids is key at elevation. Try to drink twice the amount of water here as you would at home. It also helps to drink beverages with electrolytes to replenish lost minerals and vitamins. Pedialyte, coconut water and sports drinks with little sugar like Nuun tablets are great options and easy to pack. Avoid caffeinated beverages, alcohol, tobacco and sugary drinks if possible. According to the Mayo Clinic, higher altitude accelerates dehydration. It may be challenging to drink fluids while traveling, but it does pay off. So, stop, drink some water and take in the view – you're on vacation after all!
We have some of the best tap water in the country. Don't forget your re-usable water bottle while visiting Breckenridge, and take advantage of our water re-fill stations throughout town.
2.TAKE IT EASY AT FIRST
Adjusting to elevation can affect anyone, regardless of what sort of physical condition they're in before arriving. Experts recommend taking it easy at least the first day at altitude, so extending your stay to 3-4 days will allow for more time to acclimate. If you're booking activities ahead of time, be sure to plan the mellower stuff at the beginning of your trip. It's hard not to hit the slopes or jump on a mountain bike on your first day, but don't forget, there's plenty to see and do that requires less physical activity. Explore Breckenridge's historic Main Street, take a walking history or ghost tour, visit the Country Boy Mine or enjoy a relaxing spa day.
3. MATCH WITH H2O
Alcohol and caffeine slow down the body's ability to acclimate at elevation. If you plan to indulge in Breckenridge's craft beer and libation scene or can't go without your morning cuppa joe, try matching every drink with a glass of water or electrolyte beverage to ensure you're staying hydrated.
Lending a Local Hand
The O2 Lounge
While at Breckenridge altitude, there are a couple of other ways to help your body adjust. To help get a better night's rest, many hotels and property management companies offer humidifiers to moisten the air. In many of the stores around town, you can purchase oxygen in a can. Check out The O2 Lounge, where you can buy a treatment of oxygen while you put your feet up, relax and enjoy a smoothie or hot beverage. They also offer oxygen machine rentals and portable oxygen cans for quick relief, but these are not substitutes for continuous flow of oxygen that you would receive from a medical professional. Check out more oxygen rental companies providing delivery and 24 hour+ in-home services.
Elite IV Lounge
Elite IV Lounge offers signature IV treatments to re-hydrate and boost. Guests can enjoy their wide array of relaxing, professional treatments, including personalized IV treatments, vitamin injections and nutrient boosts. Whether the altitude is getting to you, can feel a cold coming on drank a little too much the night before, Elite IV is a great option to get you feeling your best.
Hyperbaric Oxygen Therapy
Allied Chiropractic on Main Street offers  Hyperbaric Oxygen Therapy (HBOT), which delivers an increased level of oxygen to the body's organs in a pressurized environment. Guests can experience a wide array of benefits from the HBOT session such as help with altitude sickness, reduced pain and inflammation.
Bring the O2 to You!
The following companies specialize in portable and in-home oxygen rentals and delivery service to help you breathe easy during your stay in the mountains. You can even book for groups and parties and keep your guests oxygenated with Mobile Oxygen Bars.
The Breckenridge Tourism Office works to enhance and promote the unique character and experience of Breckenridge as a world-renowned destination resort and to represent, serve and perpetuate the common interest and character of its membership and community.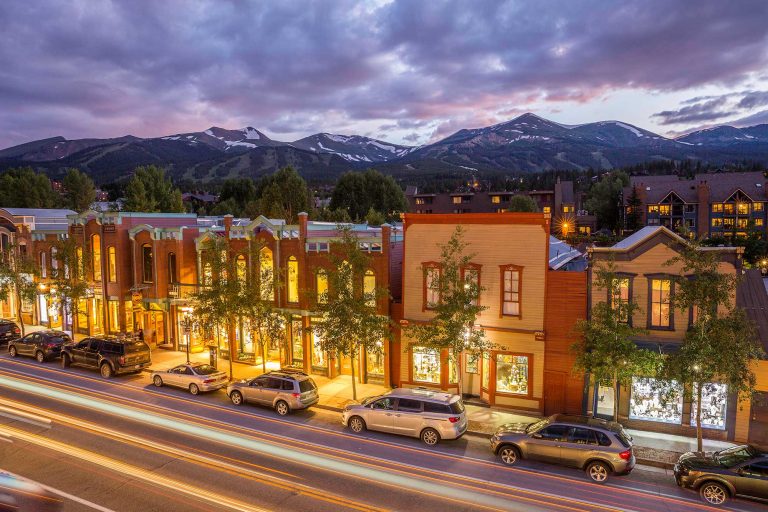 Embrace The Spirit
BLike Breckenridge™️ is a movement born of the spirit of our historic mountain town for those who call it home—whether for a weekend or a lifetime—to live by. It is a cause that connects us to each other, that we can all be a part of.