What Apps Should I Download for My Next Trip to Breckenridge?
There's an app for that. In Breckenridge, there's more than one app you'll want to download to make the most out of your trip. Customize your next mountain adventure, get around easily and explore the high country. Find the best restaurants, trails, snow reports, transportation and more- these are our favorite apps you'll want to download for your next big adventure to Breckenridge.
Getting Around Town
Breck Free Ride
One of the best ways to get around Breckenridge is to hop on one of the Breckenridge Free Ride Buses. These buses and Main Street trolley are totally free and can get you up and down Main Street, to and from the mountain or your favorite activities and restaurants. To find out the best route or to check when the next bus arrives, download the My Free Ride App.
Passport Parking
Although we highly recommend going without a car in Breckenridge, if you do need a car, be sure to download the Breck Park app, Passport Parking. Almost all lots and street parking is pay to park, and although there are kiosks you can pay with a credit card at, the app is great because it will send you a notification when your session is almost up, and you can add on time wherever you're at. It's no fun leaving mid-dinner to sprint to a meter to add more time. If you're just running errands, just use your fist 15 minutes free on either the kiosk or app.
Uber + Lyft
If you are looking for door-to-door service, Lyft and Uber are great options too, but you might be surprised how little you need a vehicle as Breckenridge is easy to navigate on foot.
Hiking + Biking + Exploring The Outdoors
COTREX
Are you looking for the perfect trail to explore the mountains during your stay? The COTREX app offers the most comprehensive trail map available for the state and is built atop data from over 230 trail managers throughout the state of Colorado. Colorado Trail Explorer (COTREX) has the largest library of trails listed in and around Breckenridge making it easy to find the perfect trail. It offers offline maps and the ability to save and share field notes of your trip (share photos, trail conditions and more)! The Colorado Trail Explorer's goal is to map every trail in the state of Colorado in support of the Colorado the Beautiful Initiative.
All Trails App
Our other favorite trail resources include: All Trails, for hiking and biking trail recommendations, descriptions, maps, elevations and details. They offer over 50,000 trail guides and you can even upload your own pictures and reviews. Check out our local hiking recommendations before heading out!
MTB  Project
Breckenridge is a true Mountain Bike destination and the MTB Project offers a great resource with maps, ratings, pictures, trail conditions and comments specific to Mountain Biking. Research some of the easiest and hardest rides Breckenridge has to offer then get ready to hit the trails.
Strava
Ready for a challenge? Track your runs, rides and distance to see how you stack up against your friends with the Strava app. Strava is simple to use and utilizes your phone's GPS to store data on your mileage, time, how your ride ranks against others and allows you to share pictures along the way.
Ramblr
Ramblr is a unique app that allows you simultaneously find your way, track your progress and chronicle all the gritty details of your latest adventure using stats, pics, videos, descriptions and maps. The Ramblr app is a versatile platform set up to share all of your favorite mountain activities including hiking, biking, skiing, kayaking, road tripping and more. Finished training and ready to compete?  Breckenridge is home to some of the best trail running and mountain biking races in the country.
Ski + Snowboard
Epic Mix
Chase the best snow, check out the latest conditions and mountain cams with the Ski and Snow Report app including a powder finder for searching out the best snow near you. If you're riding Breckenridge, Keystone or any of the Vail Resorts mountains, Epic Mix is a great way to track your days on the mountain, vertical feet, challenge yourself and share beautiful photos from the Epic Mix professional photo team free of charge.
OnTheSnow
Download the app from OnTheSnow, the world's most visited ski and snowboarding website. Get a customized list of your favorite ski resorts, complete with current conditions, powder alerts, opening dates and more, set powder alerts at any depth and be alerted when your favorite resorts receive new snow, and see firsthand reports and resort reviews from skiers like you.
Need More Inspiration?
Build your own itinerary:
The Breckenridge Tourism Office works to enhance and promote the unique character and experience of Breckenridge as a world-renowned destination resort and to represent, serve and perpetuate the common interest and character of its membership and community.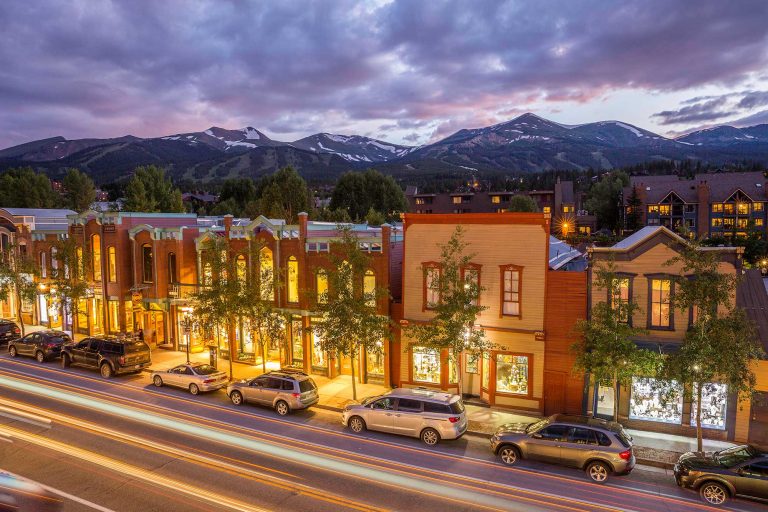 Embrace The Spirit
BLike Breckenridge™️ is a movement born of the spirit of our historic mountain town for those who call it home—whether for a weekend or a lifetime—to live by. It is a cause that connects us to each other, that we can all be a part of.