tips to maximize your fun while in Breckenridge
5 Things You Need To Know Before Your Visit
Let's face it: We ALL want to get outside to play these days. But that means things can get a little busier than normal—whether at the trailhead or the local watering hole. So, in the interest of sharing this special place we love, we wanted to provide some tips to maximize your fun while in Breckenridge.

.
1. Book in Advance 
As a small, mountain town — we do our best to accommodate all guests, but things can fill up quickly.  Whenever possible, make activity and dining reservations in advance, and check Google My Business to clarify hours and anticipate a possible wait.
2. Kindness Moves Mountains
Many hotels, boutiques, activity providers and restaurants that make up our authentic mountain town may experience staffing challenges.  Thank you for being patient while our community gets back on track. Remember, kindness can move mountains.
3. Pick the Perfect Day
As you would imagine, weekends get a little busier than weekdays. If your schedule allows, opt for weekdays to avoid the crowds and peak travel times.
4. Skip the Car
No car? No problem! The best way to experience Breckenridge is on your own two feet.  Keep your car parked for the day and explore our historic town by walking, biking or taking free public transportation whenever possible. Learn more about getting to and getting around Breckenridge without a car.
5. Always Follow Leave No Trace
Protecting what we love is more important than ever when heading outdoors.  Help us make the outdoors a welcoming environment for everyone by following Leave No Trace principles and being respectful of others while exploring.

.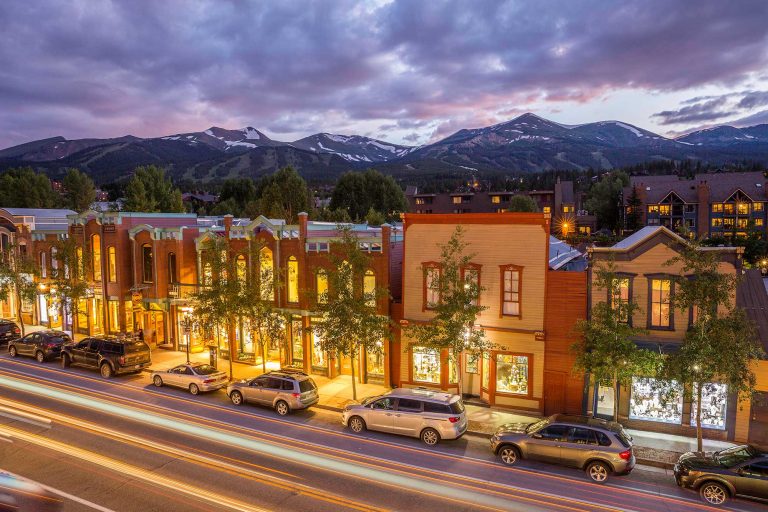 Embrace The Spirit
BLike Breckenridge™️ is a movement born of the spirit of our historic mountain town for those who call it home—whether for a weekend or a lifetime—to live by. It is a cause that connects us to each other, that we can all be a part of.