What is Fat Biking?
Biking in Breckenridge doesn't have to stop in the winter! Fat-tire biking is one of the newest winter pastimes taking over Breckenridge. If you've spent any time in Breckenridge over the past few winters, you may have noticed this new breed of snow enthusiasts joining you on the town trails, bike lanes and Nordic center. Bundled up like skiers and riding like mountain bikers, these trail users have found a great new way to play in the snow and get around Breckenridge during the winter. Fat bikes typically have no front or rear suspension and are equipped with 4.8" width tires.
Guide to Fat Biking in Breckenridge, CO
Where to go Fat Biking in Breckenridge
Breckenridge Gold Run Nordic Center
With 30K of impeccably groomed classic and skate cross-country ski trails, 15K of snowshoe trails, fat biking, sleigh rides, ski lessons for all abilities, newly remodeled clubhouse, and well-stocked retail shop, the Gold Run Nordic Center promises a great time for all.  The Gold Run Nordic Center recently doubled it's fat bike rental fleet due to the surge in fat biking popularity.   Guests can conveniently rent fat bikes at the nordic center before heading out on the trails.  A Gold Run Nordic Center pass is required to access the trails.
Groomed Trails
Fat Bikers can take advantage of the free, groomed Blue River Recreation path between Breckenridge and Frisco, and additional groomed trails in the iconic Golden Horseshoe. Recently, an additional three miles of groomed trail were added to allow guests to explore wide-open spaces and historic mining sites by snowshoe, ski, fat bike, or simply hiking on their own two feet.
Ungroomed Trails
Breckenridge has a great network of trails to choose from, many of which you can get to straight from downtown. Most fat bikers find that groomed, packed trails are needed for fat biking, so check the current conditions before heading out to be sure the trails are dry and usable. Be sure to brush up on Breckenridge's winter trail use guidelines before you head out into the backcountry.
Fat Biking Trail Etiquette
Guide to Fat Biking in Breckenridge, CO
Guided Tours
Guided Fat Biking Tours
Guided fat bike tours are becoming a more popular way for beginners to learn the sport and for more advanced riders to find good trails. There are even guided fat biking distillery and brewery tours for those looking to skip the woods and enjoy a scenic ride through town while sampling some tasty made in Breckenridge goods.
Fat Bike Tours
Guide to Fat Biking in Breckenridge, CO
Where to get Fat Bike Rentals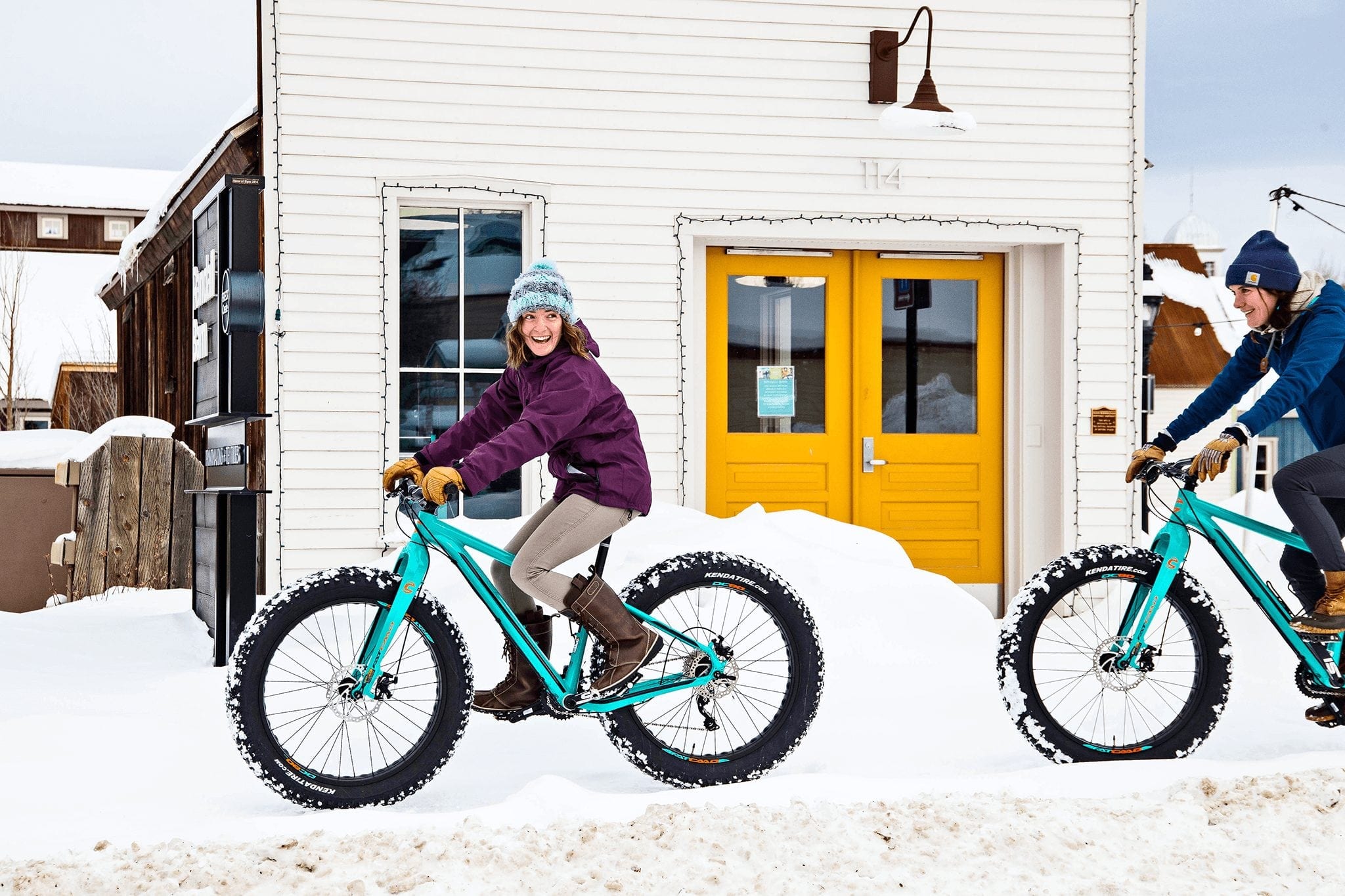 If you're looking to cycle through town or hit the trails on your own, it's easy to rent a fat bike in Breckenridge. Most bike shops and some ski rental companies will offer fat bike rentals along with gear and helmet rentals.
There are a variety of fat bike options on the market, with models that include front suspension, better components, a range of tire sizes, seat droppers, and more. Be sure to talk with the bike shop staff about your ability level and what style riding you are looking to do (trail rides, winter commuting, not sure?), and they will help you choose the right fat bike! Remember to always wear a helmet and bring gloves, water and sunscreen when fat biking Breckenridge.
Guide to Fat Biking in Breckenridge, CO
What to wear
Breckenridge's trail system is extensive even throughout the winter months.Dressing for fat biking is very similar to dressing for skiing. Wear layers that you can take off if you heat up during the climbs or add on if it gets cooler. Be sure to bring your reusable water bottle and sun protection including sunscreen and sunglasses or goggles. If you don't have winter gear or forgot something at home, there are a number of brands that make specific winter cycling apparel, which you can find at local shops around town.
Fat Biking gear checklist:
Helmet: A mountain bike helmet works
Hat: Lightweight beanie to wear under your helmet
Face Buff or Balaclava: To cover your neck, chin, ears, and cheeks on a cold day
Gloves: Adjust warmth to weather
Shoes: Heavy duty winter cycling shoes or hiking boots
Winter Jacket: A soft-shell or breathable coat is best
Pants: A lightweight, breathable ski pant is best
Thermal Layers: Be sure to wear layers – or bring them. Polyester and quick-dry materials are best
Day Pack: To carry layers, water, snacks and sunscreen
Now get out there and start Fat Biking!
Discover More Winter Activities in Breckenridge
The Breckenridge Tourism Office works to enhance and promote the unique character and experience of Breckenridge as a world-renowned destination resort and to represent, serve and perpetuate the common interest and character of its membership and community.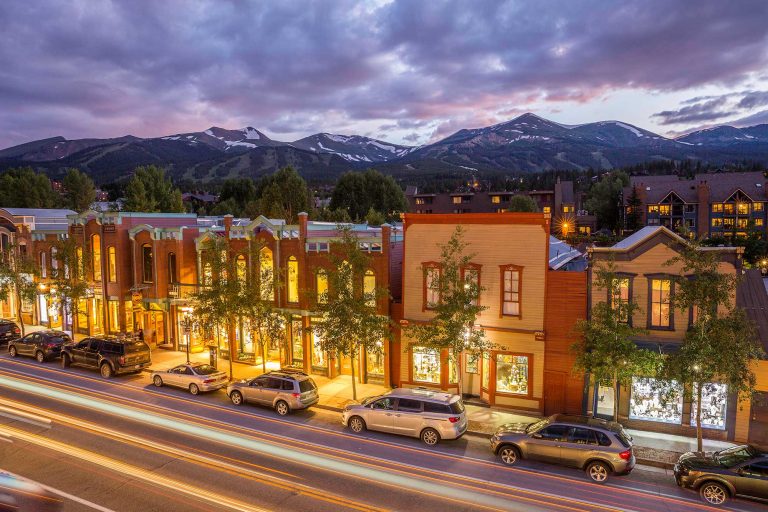 Embrace The Spirit
BLike Breckenridge™️ is a movement born of the spirit of our historic mountain town for those who call it home—whether for a weekend or a lifetime—to live by. It is a cause that connects us to each other, that we can all be a part of.