Imagine mushing through a forest of beautiful spruce trees while being pulled by Siberian Huskies (and maybe a few furry kisses in between). Breckenridge offers some of the best dog sledding in Colorado, which is a great way to get out into the backcountry surrounding Breckenridge and enjoy the serene nature of a winter forest. Breckenridge dog sledding combines history and adventure to make this activity a truly unique family-friendly experience.
What To Expect
Good Times runs a 6-mile tour along the winding trails of the Swan River Valley. Professional guides will lead you through this winter wonderland and give you a full tutorial on how to run the sled and work with the Siberian Huskies. Tours can handle up to 6 people and run as a relay. Guests will switch off between mushing the dogs, riding in the dog sled, and riding on a small passenger sleigh in front of the husky team with the guide. Take the time riding in the sleigh to take photos of your group and take in the scenery.
If you can, try to get there a little early for some solid doggy cuddle time. These dogs love to run and love people. Be prepared for some wet kisses and eager barks!
What To Wear For Your Breckenridge Dog Sledding Trip 
Dressing for dog sledding is very similar to dressing for skiing. Wear layers that you can leave in the sled if you heat up on a sunny day or add on once you start whisking through the trees. Protect your eyes and hands for not just comfort, but also safety purposes. You'll be gripping metal, and sun and wind can do a number on unprotected eyes. Winter boots, goggles or sunglasses, gloves and neck warmers are highly recommended. If you didn't bring gear with you, simply rent the gear once you get there. 
Plan Ahead
Dog sledding is one of the most popular winter activities in Breckenridge. Make reservations for this experience as early as possible.
Looking for more fun? Check out Summer Dog Sledding with Good Times Adventures!
The Breckenridge Tourism Office works to enhance and promote the unique character and experience of Breckenridge as a world-renowned destination resort and to represent, serve and perpetuate the common interest and character of its membership and community.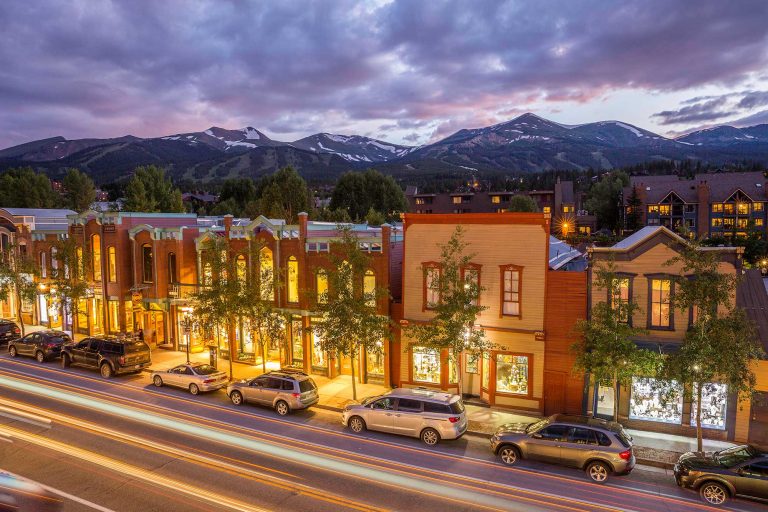 Embrace The Spirit
BLike Breckenridge™️ is a movement born of the spirit of our historic mountain town for those who call it home—whether for a weekend or a lifetime—to live by. It is a cause that connects us to each other, that we can all be a part of.