When the snow starts to fall and powder days begin to accumulate, Breckenridge locals and visitors alike come out to play, and it's not just up on the slopes. Endless shopping and dining options, tons of activities and a long calendar of winter events in Breckenridge keep the lively atmosphere rolling through spring. Whether it's praying to the Norse god of snow, waiting for the town to illuminate for the holidays at the Lighting of Breckenridge, or watching as 25-ton blocks of snow turn into intricate works of art, start planning your escape to the mountains around these top winter events your whole group will enjoy.
Best Winter Events in Breckenridge
Breckenridge Ski Resort Opening Day – Nov. 12, 2021
No one kicks off the season like Breckenridge- grab your gear and get ready to celebrate this winter in style. Chairlifts start spinning at 9am but be sure to get there early for pre-opening fun and giveaways.
Catch your first chair of the season
Pre-Opening Giveaways
Lighting of Breckenridge & Race of the Santas – Dec. 4, 2021
Start off the holiday season with Breckenridge's annual Lighting of Breckenridge and Race of the Santas festivities. Our 2019 celebration will take place the first weekend in December to amp up the holiday spirit! Watch Breckenridge's transformation into a sparkling holiday snow globe, participate in the Race of the Santas down historic Main Street with hundreds of jolly look-alikes, and count down with Santa as he uses his magic to light up the town and trees with Christmas lights for the season.
Don't Miss:
Holiday Dog Parade
Race of the Santas
Lighting of Breckenridge
Free Concert at the Riverwalk Center
Ullr Fest – Dec. 9-12, 2021
One of our favorite Breckenridge events! Ullr Fest is a four-day festival any snow enthusiast will enjoy. Don't miss the world's longest shot ski and the Ullr Fest parade. Ullr Fest will celebrate 57 years in December 2019! The Town of Breckenridge invites snow lovers of all ages to join the party passed down from Breckenridge's beginnings as a ski resort. During Ullr Fest in Breckenridge, don't be surprised to see horned Viking hats adorning the heads of skiers and snowboarders, and more than 12,000 Ullr enthusiasts filling the streets for the Ullr Parade with crazy float participants skiing off jumps on Main Street or gliding along town in a hot tub. Join us to rejoice with the Norse god of snow himself for a line-up of his favorite events in Breckenridge… he's ready for a good party, oh, and some fresh powder.
Break the record for world's longest shotski®️
Take part in the Ullr Parade down Main Street
International Snow Sculpture Championships presented by Toyota – Jan. 24-Feb. 2, 2022
Watch as snow sculpture artists from around the world create creative masterpieces out of 12-foot-tall, 25-ton blocks of snow using only hand tools. This is one of the most creative and inspiring events in Breckenridge. Check out the art during the day, then come back at night (don't forget to stop and grab some hot cocoa for the viewing party) as they get illuminated with all colors of the rainbow. Vote for your favorites for the people's and kid's choice awards, and see if your pick matches the judge's votes for the grand prize!
The Breckenridge Tourism Office works to enhance and promote the unique character and experience of Breckenridge as a world-renowned destination resort and to represent, serve and perpetuate the common interest and character of its membership and community.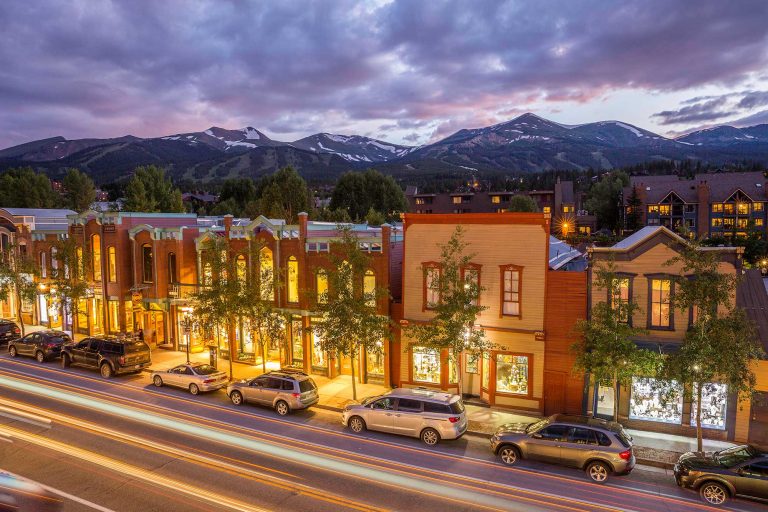 Embrace The Spirit
BLike Breckenridge™️ is a movement born of the spirit of our historic mountain town for those who call it home—whether for a weekend or a lifetime—to live by. It is a cause that connects us to each other, that we can all be a part of.