Despite Breckenridge's reputation as a mountain destination that features endless amounts of activities, boating in Breckenridge is one of the most highly underrated activities of the bunch. Here are some of our favorite ways to get out and enjoy the water in the Rocky Mountains in the summer.
Where to go Boating near Breckenridge
Just north of Breckenridge is the fresh-water, mountain run-off reservoir of Lake Dillon. This lake, sitting at just over 9,000 feet above sea level, has more than 26 miles of shoreline, two marinas on either side and is a popular fishing, kayaking/canoeing/stand-up paddle boarding, motor boating and sailing destination. The area surrounding Lake Dillon offers many camping and RV opportunities and is enclosed by a popular and scenic 18-mile paved bike path that encircles the entire reservoir.
The Frisco Bay Marina offers several options to get you and your family out on the Reservoir. Everything from fishing boats, runabouts and pontoon boats. Canoes & kayaks, stand up paddle boards and sailboats are also available.  Dillon Marina also offers a variety of boating options that include pontoon rentals, sailboat rentals, SUP and kayak rentals. For those looking for a tour of the lake, the local water taxi is a great way to cruise the lake and take in the scenery.
Where to go kayaking near Breckenridge
Enjoy a scenic kayak paddle around the nearby Lake Dillon—it's the perfect trip for any paddler to get their paddles wet. Daily summer rentals at both the Frisco and Dillon Marinas make it easy to explore the lake which is teaming with wildlife, small islands and scenic views. You can't ask for a better area to paddle and enjoy the sunshine.
Want something a little more splashy and fast-paced? The Blue River runs through Breckenridge and is home to an 1,800 foot-long whitewater kayak park with more than 15 river features letting beginners and experts perfect their river skills. Experience world-class whitewater from the cockpit of your own inflatable kayak. Located just east of the Breckenridge Recreation Center, the park flows are dependent on water levels.
Where to go rafting near Breckenridge
One of the best group activities during the summer, whitewater rafting in Breckenridge and its surrounding rivers can make a splash during any vacation. Popular nearby areas include Buena Vista and Cripple Creek.  Many rafting companies offer a shuttle service allowing visitors without a car easy access to Colorado's whitewater. Learn more about rafting near Breckenridge.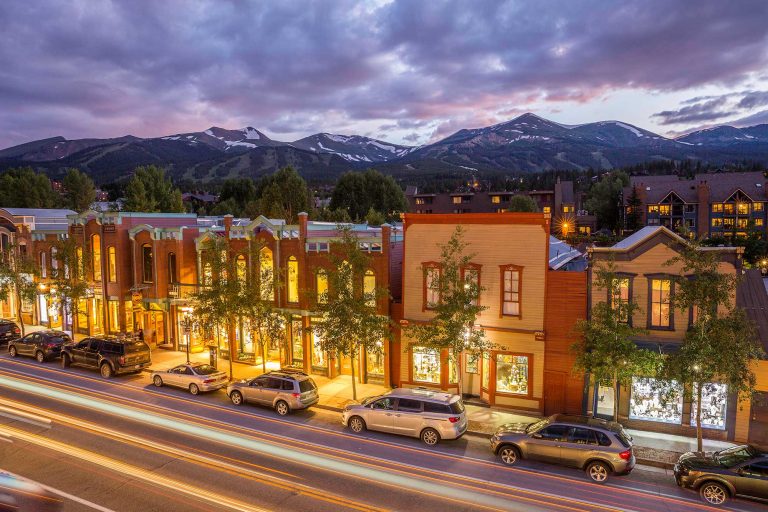 Embrace The Spirit
BLike Breckenridge™️ is a movement born of the spirit of our historic mountain town for those who call it home—whether for a weekend or a lifetime—to live by. It is a cause that connects us to each other, that we can all be a part of.