Yoga is a part of life for many here in Breckenridge, and classes are available to suit almost every yogic style and preference. Whether you're looking for a flowy Vinyasa class, a gentle beginner or Yin class, or a heart-pounding heated class, we've got it all. Breckenridge even offers the chance to take your practice outdoors and soak up the views- try yoga on the lawn or stand-up paddle board (SUP) yoga on the Maggie pond throughout the summer. Find your balance and your new home for Yoga in Breckenridge. Namaste!
Yoga in Breckenridge
In the Studio
Meta Yoga Studios 
Meta Yoga offers over 50 classes per week with around 15 main teachers. As the oldest dedicated yoga studio in Breckenridge and Summit County, Meta delivers a variety in yoga, wellness and fitness, with something for every body and experience level. Join them in studio or out on the water this summer for stand-up paddle board (SUP) yoga on the Maggie Pond!
View the class schedule.
View upcoming workshops and events.
Breckenridge Recreation Center
The Breckenridge Recreation Center makes it easy for visitors and locals to drop in, with plenty of options to come out to play for just one day or every day. The Breck Rec Center offers day passes, punch passes or monthly memberships that include not only yoga classes, but any other activity you'd like to try. This is a great way to try something new or bring the whole family- just add a yoga class on to a full day at the rec center with swimming, exercise or a selection of other activities.
View the fitness class schedule.
Private and Group Yoga
Be Your Own Guru Wellness Center
Katherine at Be Your Own Guru offers pathways toward renewal, balance and vitality. From private and group yoga, reiki, tarot, acudetox (NADA Ear Acupuncture), sound baths and crystal attunements, you're sure to find the perfect package to align yourself in Breckenridge. Find them in the pink and purple building on the south end of Main Street, upstairs next to Main Street Sports.
The Breck Yogi
Ashley at The Breck Yogi assess each client's needs are individually, and a plan is formulated to maximize your time on the mat. Whether you're looking to practice Hatha Yoga, Vinyasa Yoga, Restorative Yoga, Yoga for injury or sports recovery, mommy & me, prenatal yoga, mediation, or a different focus each session is designed completely around you. Sound healing, THERAGUN© percussive treatments, CBD foot & ankle massage, and crystal healing elements can be incorporated into your session to augment your experience. You can even try après yoga and book group sessions.
Community Classes and Free Yoga
Community Yoga at the Breckenridge Library 
This hour-long class is designed to create an open, safe place for anyone who wants to stretch, breathe and experience a sense of community, connection and healing. This free class is for all ages and levels, and tea and snacks will be served at the end. Check the Library's event schedule for up-to-date times and dates.
Take it Outside
SUP Yoga 
Stand Up Paddleboard Yoga is fun, challenging and relaxing all wrapped up in an inspiring experience on the water. SUP yoga is accessible to everyone willing to step out of their comfort zone and practice yoga on a floating surface. Take your mountain yoga experience to the next level and join us on the water this summer! Meta Yoga Studios and the Breckenridge Recreation Center all offer SUP classes on the Maggie pond and Lake Dillon throughout the summer months of June, July and August. Pre-registration is required for all classes as our classes fill up quickly. Private classes are also available- perfect for family trips or bachelor/bachelorette parties! Meta also offers SUP yoga on Rounds Pond on Saturdays and Sundays, behind the golf course, for a more serene location.
What to bring: Wear comfortable clothes (yoga attire is very appropriate) and bring along sun protection (sunscreen, hat and sunglasses), a towel, clothing layers and a re-usable water bottle. There will be space on shore to keep your belongings and shoes in a safe and secure space. Board rental is included or BYOB for a cheaper price.
Yoga on the Lawn 
Meta Yoga offers yoga classes in a variety of unique locations around Breckenridge like Carter Park, on the lawn in the Arts District and Old Masonic Hall on Main Street. Check out their events calendar for monthly and seasonal offerings.
Yoga in the Yard
Meet us next door to Meta Yoga Studios this summer in the beautiful yard at Mountain Outfitters. Connect with your breath, your body and Nature. Enjoy yoga outside on lawn with amazing views of the mountains. This is an all levels yoga class. Attendees can pop into Mountain Outfitters afterwards for special discounted rates.
Teacher Trainings
Meta Yoga currently offers Yoga Alliance certified 200 hour foundational yoga teacher trainings, SUP yoga trainings, and will soon be offering Yoga Alliance certified 300 hour advanced yoga teacher trainings.
Their module style program allows you to go deeper into your yoga practice and teachings at your own pace. Broken into two parts, core and electives, Meta's desire is to give you both the tools to find the great teacher within you as well as give you the flexibility to explore topics that are the most interesting and supporting to you.
Learn more about Meta Yoga Teacher Trainings
The Breckenridge Tourism Office works to enhance and promote the unique character and experience of Breckenridge as a world-renowned destination resort and to represent, serve and perpetuate the common interest and character of its membership and community.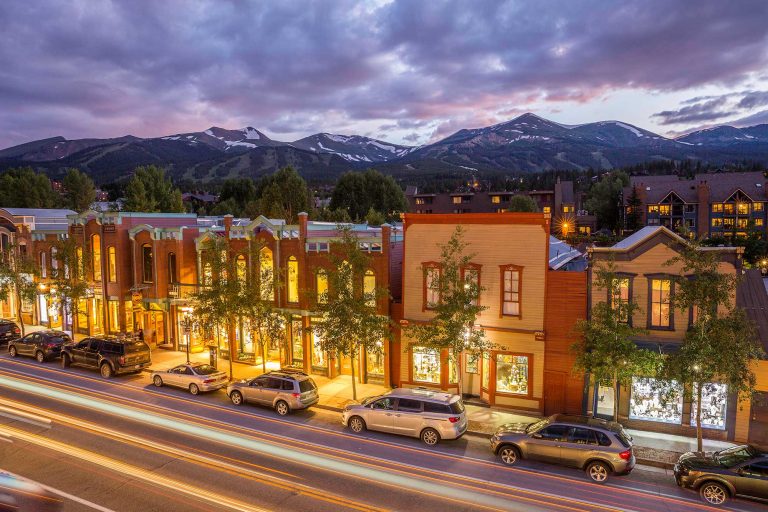 Embrace The Spirit
BLike Breckenridge™️ is a movement born of the spirit of our historic mountain town for those who call it home—whether for a weekend or a lifetime—to live by. It is a cause that connects us to each other, that we can all be a part of.