With so much to see and do in Breckenridge every summer, choosing which adventures to go on can be a challenge in itself. If you need some help planning your next trip, check our ultimate Breckenridge summer guide.
Breckenridge Summer Itinerary:
Experience Whitewater Rafting
If you're an adrenaline junkie looking for a thrilling rafting adventure, you're in luck! One of the most popular water sports in Breckenridge is white water rafting. You can choose from a range of white water rafting trips that accommodate all skill levels of adventurers.  If you aren't brave enough to tackle huge waves, you can always opt for a mellow rafting experience to take in the breathtaking mountain views and local wildlife.
Make your own souvenir
After a day of breath-taking beauty and adventure, tap into your artistic side.  Visit the Arts District which offers an abundance of workshops including drawing, painting, and hands-on crafts. It's the perfect opportunity to make your own souvenir.
Mountain Biking
In the afternoon, experience our town on two wheels! Breckenridge is 100% bike-friendly and completely bike crazy. Head on one of our epic mountain trails or, if you'd rather just take in the views, follow the seven mile Blue River paved recreation path. Breckenridge is built with bikes in mind and we also have a brand new bike park where riders of all ages and abilities can practice their skills.
Wheel yourself back to town and Kenosha Steakhouse for some of Breckenridge's tastiest steaks, BBQ food and burgers! It also has more than 31 beers on taps, 20 of which are Colorado craft beer – perfect for unwinding after an afternoon on the trails. For something a little fancier, visit the Briar Rose. This restaurant offers incredible service and serves the finest aged beef and fresh wild game. It's also Happy Hour everyday between 4 -6pm!
Go on a sunset walk
The seamless paths which run throughout town and beyond are the real reason why Breckenridge's locals and visitors love it so much. After dinner, head on a sunset walk to admire Breckenridge's picture-postcard scenery as the sun starts to set. Be sure to pack your camera as Breckenridge has some of the most beautiful sunsets in the world.
After taking the perfect sunset photos, finish your day by heading back to town for some evening drinks! Check out the lively Gold Pan Saloon which is said to have the longest operating liquor license west of the Mississippi or alternatively, visit one of our many fine dining establishments which offer with pre-prohibition cocktails, martinis or margaritas!
So there you have it, our ultimate Breckenridge summer itinerary.  Be sure to read more about Breckenridge summer activities and travel tips.
The Breckenridge Tourism Office works to enhance and promote the unique character and experience of Breckenridge as a world-renowned destination resort and to represent, serve and perpetuate the common interest and character of its membership and community.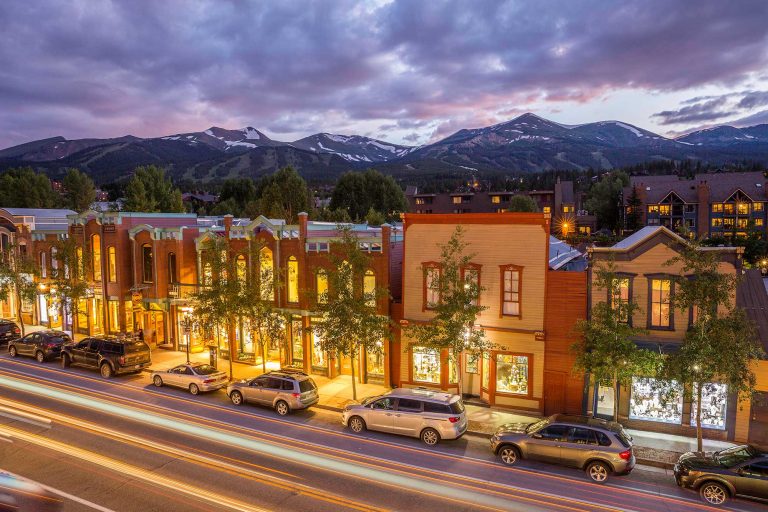 Embrace The Spirit
BLike Breckenridge™️ is a movement born of the spirit of our historic mountain town for those who call it home—whether for a weekend or a lifetime—to live by. It is a cause that connects us to each other, that we can all be a part of.