Breckenridge is full of wide-open spaces, endless adventures and hundreds of miles of trails to explore. If you're looking for solitude and seclusion on your next adventure, our guide will help you plan an excursion with few people and more room to breathe.
1. Explore Less Popular Places
 

View this post on Instagram

 
Breckenridge is home to hundreds of miles of hiking and biking trails and almost endless outdoor spaces.  Take the trail less traveled by skipping trails and locations listed on a top 10 list.  Instead, you can browse resources like AllTrails or COTREX to find great trails by activity and ability level. If you are looking for solitude while hiking, learn more about how to find the perfect hiking trail.
2. Sign-up for a guided tour
 

View this post on Instagram

 
Guided tours are a great way for your group to safely try a new activity and explore the great outdoors all while avoiding crowds. Our favorite guided adventures include: fly fishing tours, summer dog sledding, whitewater rafting, guided hikes and mountain biking tours.  See our list for the best year-round guided adventures.
3. Go in the morning
 

View this post on Instagram

 
Set your alarm for an early morning to enjoy solitude and breathtaking sunsets during your trip.  Your best bet is to arrive at your destination right after sunrise for a few hours of solitude. If you can't force yourself to set an alarm, hitting the tail-end of the day often offers thinned out crowds and the chance to end your adventure with one of colorful Colorado's famous sunsets.   Shifting your schedule is also a great strategy for dining out. Try a late lunch or early dinner.  You can also try out one of these restaurants that are off the beaten path.
4. Try water-based activities
 

View this post on Instagram

 
Water activities like rafting, kayaking, stand-up paddleboarding and fly fishing offer plenty of opportunities for solitude and open space. Spend the day exploring nearby Lake Dillon, fly fishing or taking a guided rafting trip.
5.  Embrace Weekdays
 

View this post on Instagram

 
Weekends are always going to be the most crowded time to visit any destination.  If you can, book your trip so you can head to the most popular locations during the middle of the week.  Tuesday, Wednesday and Thursday are the best times to go, as many people take a Monday or Friday off for a long weekend.
6. Visit when others don't
 

View this post on Instagram

 
If your goal is to avoid summer crowds, try visiting in the 0ff-season.  Fall will be less crowded than summer and late fall (after the leaves have fallen) will have even fewer people. Fall is the perfect time to take advantage of all the warm-weather activities before the winter months arrive. There are plenty of summer activities still available throughout the fall such as hiking, biking, horseback riding, fishing, and golfing just to name a few. Photographers from all over the world travel to the Rocky Mountains in the autumn to capture the colorful foliage of the aspen trees set against the majestic backdrop of the towering peaks. The short-lived nature of this season makes fall a truly unbeatable time of the year in Breckenridge.
7. Give quiet to get quiet
 

View this post on Instagram

 
Despite following our best recommendations for finding solitude, it's likely you will encounter others on your outdoor excursion.  Show your fellow outdoor enthusiast and local wildlife respect by using earbuds instead of speakers and avoiding yelling and shouting.   This allows others and yourself to experience the outdoors in peace.
The Breckenridge Tourism Office works to enhance and promote the unique character and experience of Breckenridge as a world-renowned destination resort and to represent, serve and perpetuate the common interest and character of its membership and community.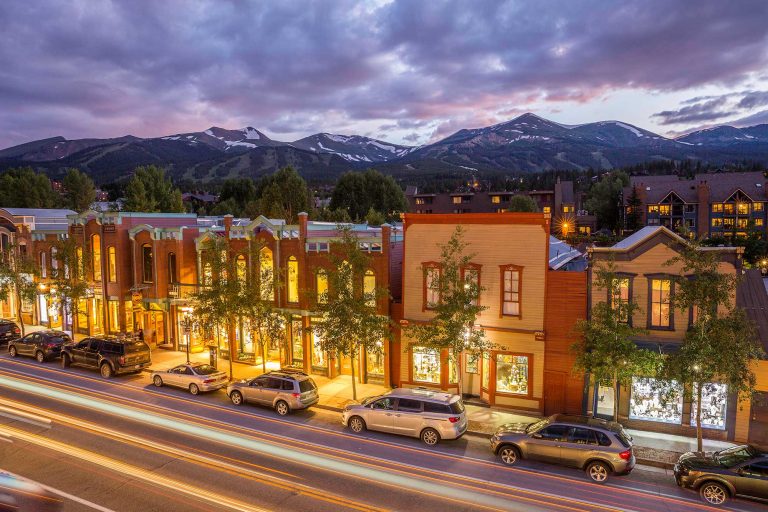 Embrace The Spirit
BLike Breckenridge™️ is a movement born of the spirit of our historic mountain town for those who call it home—whether for a weekend or a lifetime—to live by. It is a cause that connects us to each other, that we can all be a part of.