Winter in Breckenridge is like nothing you've ever experienced. It's a place where visitors feel like locals, and locals have one heck of a good time, all season long. Stroll our charming Main Street, zip along miles of trails, tackle the local sledding hill,  enjoy amazing dining and après and partake in the endless events we have going on all season long. This winter, make Breckenridge your place in the mountains.
Visiting Breckenridge: Winter Guide
Activities & Attractions
In most parts of the country, winter's cooler temps is an excuse to stay inside. Not here, a fresh blanket of snow provides breathtaking scenery and lights a passion to get outside. From experiencing our legendary slopes to a more adventurous experience, like a majestic snowshoe outing, guided snowmobile tour or dog-sled excursion, exploring the seemingly endless trails on cross-country skiings or a charming sleigh ride.
Visiting Breckenridge: Winter Guide
Festivals & Events
Explore Breckenridge's year-round calendar filled with exciting festivals and events – aka excuses to celebrate our rich history, dynamic community, endless creativity, local libations and so much more. Plan your trip around one of our not to be missed events and get ready to join us for a whole lot of fun. These are the festivals, competitions and events worth planning your trip around!
Visiting Breckenridge: Winter Guide
Dining & Nightlife
Warm welcomes, cozy fireplaces and a unique craft food scene make Breckenridge's culinary scene come alive each winter.  Plus, the evenings don't end at dessert. Bars and tastings rooms throughout Breckenridge host daily happy hours, local music, late-night dance parties and award-winning artists at the Riverwalk Center. Raise a glass to the day's adventures or warm up with a hot toddy at one of Breckenridge's 100+ bars and restaurants.
Getting Here & Getting Around
Trasportation
Getting to and around Breckenridge is easy and convenient, due to free transportation options and our easily walkable town. Breckenridge's shuttle and transportation systems will help any visitor make the most of their trip. Here're the ins and outs on how to get around town and make the most of the Breckenridge transportation services available.
Visiting Breckenridge: Winter Guide
Where to stay
Breckenridge may be small, but it offers a large variety when it comes to lodging.  Find a place walking distance to town or choose your locations based off your kid's favorite amenities.  There are plenty of pools, arcades, hot tubs and dog-friendly places to choose from.  Whatever your flavor, Breckenridge lodging options have something for everyone.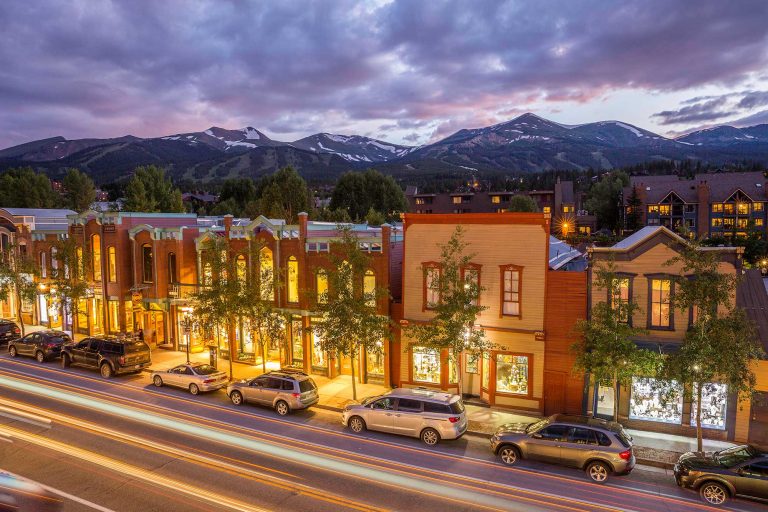 Embrace The Spirit
BLike Breckenridge™️ is a movement born of the spirit of our historic mountain town for those who call it home—whether for a weekend or a lifetime—to live by. It is a cause that connects us to each other, that we can all be a part of.