Summer is the best time of year to take a getaway with your family in Breckenridge. As you plan your trip around family-fun activities this summer, take advantage of local drop-off programs while you're here! Whether you want a night away from the kids or need to tucker them out before dinner, they'll be in good hands experiencing nature, arts and crafts, games, field trips and everything else our mountain community has to offer. So start planning and feel good about everyone in the family having a blast- here are our top reasons to sign the kids up summer camp in Breckenridge and where to do it. 
Day Camp Programs in Breckenridge
Mountain Top Explorium
Mountain Top's Summer Day Camp program incorporates theme-based weeks emphasizing Art, Nature and STEM activities. In between the time your child plays at the forts and tries new zany science experiments, campers can participate in a number of local outings on one of Mountain Top's Field Trips!
Breckenridge Mountain Camp
Spend the summer swimming, climbing, hiking and jumping on our giant inflatable obstacle course with the Breckenridge Rec Center! Breckenridge Mountain Camp offers a fun and positive experience that enriches and satisfies your child all day long with a focus on building character through recreation. Programs are based on skill development, guided discovery and amazing activities that foster healthy, outdoor fun. 
In addition to the Mountain Camp, Breckenridge Recreation Center also offers family gym time, afterschool camps, pre-scool/toddler activities and youth taekwondo, climbing, skating, swimming, lacrosse and skateboarding camps.
Breckenridge Ski Resort Summer Day Camp
Letting kids explore the best of Colorado's mountains. Drop the kids off for a half-day or full-day of adventures at Breckenridge Ski Resort. They'll gain valuable outdoor skills while participating in activities centered around science, nature, crafts, imagination and more! The day camp features a curriculum that focuses on science, nature, crafts and more, while teaching kids valuable outdoor skills. Full-day sessions include lunch.
Breckenridge Outdoor Education Center (BOEC)
Since 1976, Breckenridge Outdoor Education Center (BOEC) has provided life changing outdoor learning experiences and a sense of freedom to those who are routinely excluded from outdoor activity due to a disability or special need. Whether adaptive skiing in the Adaptive Ski and Snowboard Program at Breckenridge or Keystone Ski Resorts, paddling the West's great rivers, or mastering the high ropes course, BOEC inspires people of all abilities to discover new places, learn new skills and rekindle their spirit in the heart of the Colorado Rocky Mountains. BOEC offers camps and retreats for individuals and custom group programs to anyone with any type of disability throughout the calendar year.
Night Camp Programs in Breckenridge
Don't let the craziness of parenthood steal away your vacation! Give yourself three kid-free hours for dinner dates, shopping, or a  long, long bubble bath! Meanwhile, give your kids their own night away at any of these Kid's Night Out programs Breckenridge has to offer:
1st Fridays
at the Breckenridge Recreation Center (Winter Only)
Kids AND parents deserve a night out, so save the date for the first Friday of the month November-May for an evening of fun for everyone at the Breckenridge Recreation Center! At 1st Fridays, your child enjoys an evening of swimming, pizza dinner and a movie. Other activities may include inflatables, indoor climbing and crafts — all for much less than a sitter and takeout at home.
Night on the Mountain
with Breckenridge Ski Resort
Have your child come and explore what the mountain has to offer after hours at Night on the Mountain! A night of exploration and discovery through arts and crafts, an evening hike on the mountain and dinner by the campfire. 
Kid's Night Out
with Mountain Top Explorium
Enjoy a night on the Town — we'll take care of the kids! Kids will enjoy an evening program packed full of projects, art antics and crazy experiments at Kid's Night Out. Drop off your children with us for dinner and a fantastic time at our Day Camp location!
Article originally written by Laura Horvath, Executive Director of the Mountain Top Children's Museum, and edited in 2022 for accuracy.
For more fun in Breckenridge, check out 6 family adventures that are big on fun!
The Breckenridge Tourism Office works to enhance and promote the unique character and experience of Breckenridge as a world-renowned destination resort and to represent, serve and perpetuate the common interest and character of its membership and community.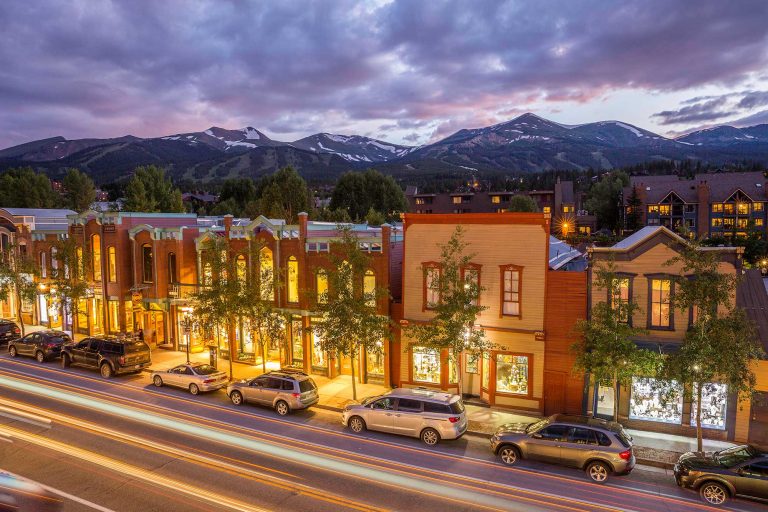 Embrace The Spirit
BLike Breckenridge™️ is a movement born of the spirit of our historic mountain town for those who call it home—whether for a weekend or a lifetime—to live by. It is a cause that connects us to each other, that we can all be a part of.