Breckenridge is a place where paradise and realism coexist. It's authentic and grounded. It feels historic, yet timeless. It's a place where passionate people live, work and play together. Visitors feel welcome and find a sense of belonging to something bigger in the community and lifestyle. From our unique and thriving arts district to world-class mountain resort, our beloved historic and charming Main Street, Breckenridge has the right thing for everyone to thrive. Let us show you how to experience Breckenridge.
The Town
The Town of Breckenridge is as culturally rich and historically significant as you can get when it comes to mountain towns in North America. Breckenridge's Historic District is the largest of any in Colorado, with a Victorian-style flare that evokes the mining spirit of Breckenridge's past. After a stroll down Main Street, you'll understand why Breckenridge is one of the Rocky Mountain's greatest gems.
Tour Main Street
The Mountain
Breckenridge's backyard happens to be one of the most iconic ski resorts in the world. Breckenridge Ski Resort has long been known as a mecca for downhill skiing and snowboarding with 5 peaks of terrain that span nearly 3,000 acres, boasts the highest chairlift by altitude in North America, and receives one of the highest average annual snowfall totals in Colorado. It's no wonder why so many people refer to Breckenridge as their favorite ski resort in Colorado. But skiing isn't the only activity you can do at Breckenridge Resort. During the summer, the mountain transforms into a fun-filled paradise called Epic Discovery.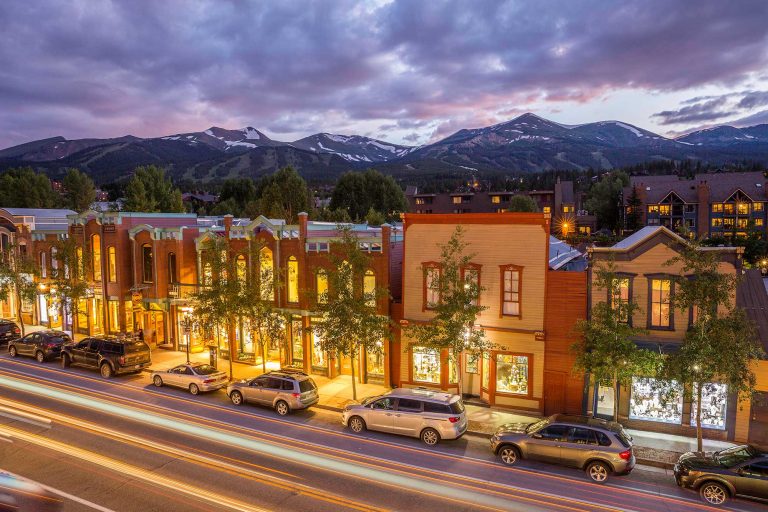 Embrace The Spirit
BLike Breckenridge™️ is a movement born of the spirit of our historic mountain town for those who call it home—whether for a weekend or a lifetime—to live by. It is a cause that connects us to each other, that we can all be a part of.