Fall is the season for everything mulled, brandied and bourbon-doused, for stiff ciders and cinnamon notes, porters and pumpkin spice. When the chilled air arrives and the leaves assume their gilded glory, local brewers and bartenders follow suit.
Visit the following Breckenridge pubs and restaurants for autumn's best liquid gifts.
Round up the dogs, the kids, the grandparents and head to everyone's favorite kicked-back brewery for pints made just for fall. The Broken Compass unveils a spicy chile pale ale, a wet hop pale, traditional German-style Märzen brewed with caramelly German malts and hops, and a delectable chocolate pumpkin pie stout made with more than 100 pounds of freshly roasted pumpkin.
Make an afternoon adventure of tours and tastings at the Breckenridge Distillery, where a fresh roster of cool-weather cocktails are best enjoyed on outdoor couches around toasty heat lamps. Order the Summit "Smokin" Cocoa and nip on Breckenridge Chili Chile Vodka, Breckenridge Espresso Vodka and dark hot cocoa.
Belly up to the bar at The Canteen Tap House and Tavern. The restored mining house carries all Colorado craft taps, switching out their Summit County rotator with offerings from Breckenridge Brewery, Angry James, High Side and Broken Compass. Not into beer? Sip a Canhattan made with Breckenridge Bourbon, sweet vermouth and house brandy-infused cherries.
At Après Handcrafted Libations, explore a wall of seasonally inspired taps and a team of bartenders armed with a craft cocktail menu built around house-made syrups and Après Handcrafted Bitters. Construct a sampler of dark porters and German ales and finish your experience with a specialty Palisade peach cocktail.
Kenosha's 32 rotating beer taps never cease to impress (20 are Colorado craft brews), running the gamut of sours and ciders to porters and farmhouse ales. Throw horseshoes outback and soak up a stunning fall sunset over an Apricot Velvet IPA by 4 Noses Brewing.
Watch the brewmasters make magic at local favorite and visitor must-try Breckenridge Brewery. The South Main Street spot has been quenching thirsts since 1990 with a wide range of beer styles. Order some wings and beer cheese fries with candied bacon and indulge in innovative autumn hits such as the nitro Pumpkin Spice Latte and the winter-forward Chocolate Orange Stout.
Upscale dinner and jazz come together over a seasonal martini menu at the Blue River Bistro. Try the Peach + Pepper Martini of Palisade peach-infused tequila, lemon and local habanero simple syrup from Olive Fusion. For a strong, spiked treat, the Spanish Coffee comes with a kick of Kahlua and a caramelized sugar rim.
Expect to be wowed by pear, thyme, cinnamon foam and other fall influences at Modis. Try the whiskey-based Rye Not with hints of ginger, walnut and spiced bitters. The smoked Old Fashion is always a restaurant wafting hit and the Fire on the Mountain brings the heat with Milagro Reposado tequila, fresh pear and sage.
Discover more ways to live like a local and dive into the Breckenridge après scene or craft beer guide. Add a great meal to you right out with suggestions from our dining guide.
The Breckenridge Tourism Office works to enhance and promote the unique character and experience of Breckenridge as a world-renowned destination resort and to represent, serve and perpetuate the common interest and character of its membership and community. Lisa Blake is a regular contributor. The Breckenridge-based freelance writer, editor and mom enjoys researching and sharing stories on health, wellness, dining and the outdoors. Find her work in Breckenridge Magazine, The Purist, 5280.com, and at lisablakecreative.com.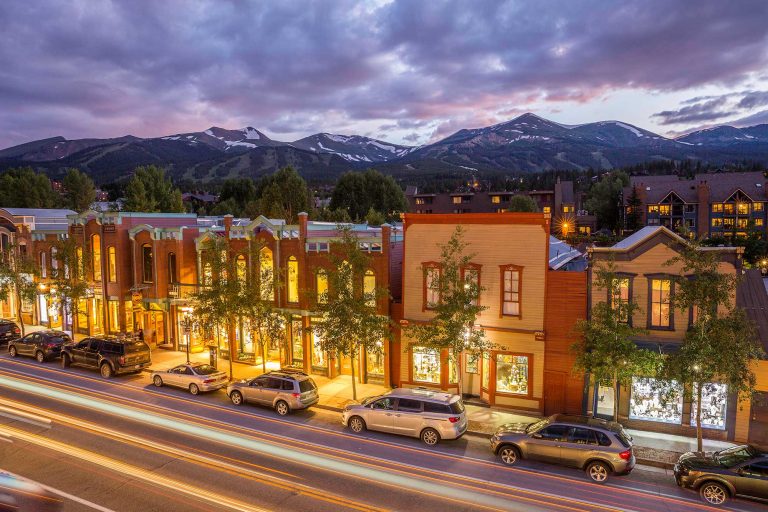 Embrace The Spirit
BLike Breckenridge™️ is a movement born of the spirit of our historic mountain town for those who call it home—whether for a weekend or a lifetime—to live by. It is a cause that connects us to each other, that we can all be a part of.