Nothing is more captivating than witnessing brushstrokes of color overwhelm the skies above the Rocky Mountains. Watching a truly great Colorado sunset is an experience that stays with you and one you'll yearn to soon repeat! The moment a sunset happens can be as fleeting as it is jaw dropping, so we've identified some signs to help your chances of catching one!
Before diving into the best signs to look for to witness an incredible Colorado sunset, I need to put out this disclaimer: You never truly know how amazing a sunset will be until it happens. There have been many days when I've been shocked by how beautiful a sunset or sunrise was without expecting anything exciting to result from the scene that was forming. Reversely, there have also been times when I was expecting to witness the best sunset or sunrise of my life, only to be disappointed in the lack of color and texture. Recognizing these indicators won't guarantee you'll see a great sunset, but they will most definitely increase your chances!
3 Signs of a Great Colorado Sunset:
Sign 1: Storms
Colorado weather can be incredibly dramatic, and if a storm happens to roll in the during golden hour right before the sun disappears, there's a decent chance you're in for a spectacular sunset. Of course, there are those rainy skies that leave you with nothing but grey, but I've learned through experience that some of the most beautiful sunsets often appear after stormy weather.  In the Rocky Mountain state we're known for our majestic vistas, and when a storm interacts with our towering peaks, it can cause texture within the clouds for the light to hit and result in an explosion of colorful visuals.
Sign 2: Layered Clouds at Multiple Altitudes
If you look up at the sky during golden hour and notice a variety of cloud patterns and formations, odds are you're looking at clouds that are located in different levels of the Earth's atmosphere. This atmospheric phenomenon can make for unbelievable sunsets.  As the sun lowers, the colors and textures of the cloud layers will slowly shift, depending on how high in the sky thy are. The causes a spectacular vibrant kaleidoscope effect across the evening sky.
Sign 3: Witnessing a Sunset on a Body of Water that Reflects
If there's one way to elevate your Colorado sunset experience, it's to see it in double! And there's no better way to do this than over water. In Colorado, we have thousands of alpine lakes that provide picture perfect settings in which to experience a sunset with this reflective illusion. As you watch the sun melt behind the mountains, you'll question where the watercolor sky ends and lake surface begins. This sign is the only one out of the 3 that is somewhat in your hands. Of course, you can't control the calmness of the water surface or the colors in the sky above but positioning yourself on a shoreline during sunset can definitely increase your chances of catching this unique scene.
If you're looking to catch great sunset while visiting Colorado, use these three signs as indications you should raise your gaze to the sky. Always remember, these signs aren't the "Be All End All" for your chances of witnessing an incredible sunset or sunrise, as you can never truly know how the scene will unfold until it does. This beautiful state isn't called "Colorful Colorado" for nothing, so make sure you find yourself in a situation to witness a moment you'll never forget.
The Breckenridge Tourism Office works to enhance and promote the unique character and experience of Breckenridge as a world-renowned destination resort and to represent, serve and perpetuate the common interest and character of its membership and community.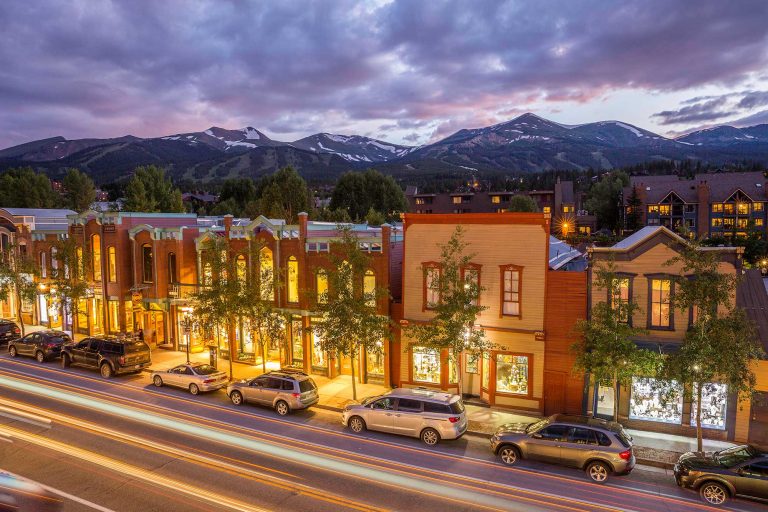 Embrace The Spirit
BLike Breckenridge™️ is a movement born of the spirit of our historic mountain town for those who call it home—whether for a weekend or a lifetime—to live by. It is a cause that connects us to each other, that we can all be a part of.