Breckenridge Summer Solstice Conference has been postponed. 
The days are long and the mountain air is sweet: Come experience a different type of conference in the mountains of Breckenridge, Colo. historically in June. The Breckenridge Summer Solstice Conference brings together broadcast meteorologists from around the country and we're kicking off this summer—we'd love for you to be part of our cadre. Scroll below for the full 411.
We're picky about our peeps and markets, so a limited number of invitations are sent each year. Please let us know if you are interested as soon as possible so that we can count you in. If you have any questions or need additional details, please contact Austyn Dineen.
Breckenridge Summer Solstice
This conference, which takes place in picturesque Breckenridge, Colorado, affords attendees the chance to not only learn about the latest topics, trends, and technology in meteorology but also experience the unique elements that make Breckenridge a true destination in Colorado.
Is it roasting at home? Beat the heat and cool off your audience in Breckenridge – June highs are in the 70s with little to no humidity. Well into June, snow is found on the peaks and mountainsides and locals can be found skiing the famed 4th of July Bowl through early July.
With the ability to deliver live shots and compelling packages for audiences back home, Breckenridge Solstice is sure to be a conference for both works and play concurrently.
We know that your opportunities to get out of the studio are limited so we've developed an itinerary that allows you to gather with colleagues, learn about the newest stories and technology from the meteorology world (while accruing NMS and AMS points), and still experience the aspects of Breckenridge that set it apart from other mountain towns. From hands-on experiences to the opportunity to interview experts in the field for live shots and packages, the Breckenridge Summer Solstice Conference is one that shouldn't be missed.
2022 Solstice Schedule: TBD
2019 Solstice Speakers:
Climate change and its impact on human health –  Dr. Jay Lemery, Associate Professor of Emergency Medicine, Chief Section of Wilderness and Environmental Medicine, University of Colorado
Atlantic Basin Seasonal Hurricane Prediction – Philip Klotzbach, Department of Atmospheric Science at Colorado State University
Save the Beers: How climate change impacts the nation's favorite beverage/libations – Virginia and Dan Carreno
GOES-16 & GOES-17 – Michael E Stringer, Assistant System Program Director for the

GOES-R program

Space Weather an trip Around the Sun: A Tale of Parker's Solar Probe and Other Great Space Missions to Understand and Predict the Sun's Fury – Bill Murtagh, Program Coordinator for NOAA's Space Weather DivisonSaturday, June 2
A rapidly-updating high-resolution smoke prediction system for the United States – The HRRR-smoke model – Eric James, University of Colorado Cooperative Institute for Research in Environmental Sciences at NOAA Boulder
How to communicate wildfire messaging to your audiences – Sarah McCaffrey, Research Forrester, US Forest Service
In the office…and out: live remotes and packages
We know that you're here to work so during the Breckenridge Summer Solstice, you have the opportunity to connect with your viewers at home through live shots and packages. We have an extensive library of story ideas, b-roll and other options for packages.
Looking for live shots? We have you covered
We'll hook you up with everything you need: story ideas, production and camera crews, SAT trucks and time, etc. It's like you never left the office (but better).
When you fill out your registration for the Breckenridge Summer Solstice, be sure to claim your live shot time and hook us up with your crew in the newsroom. We'll schedule everything on a first-come, first-served basis and you'll have access to our pros that will make everything as smooth as that cast for the perfect rainbow trout.
Let us share a story—we have packages, too
Summer and fall are our special seasons that need to be seen to be believed and we want you to be part of that experience. If you have any questions or need additional details, please contact Austyn Dineen.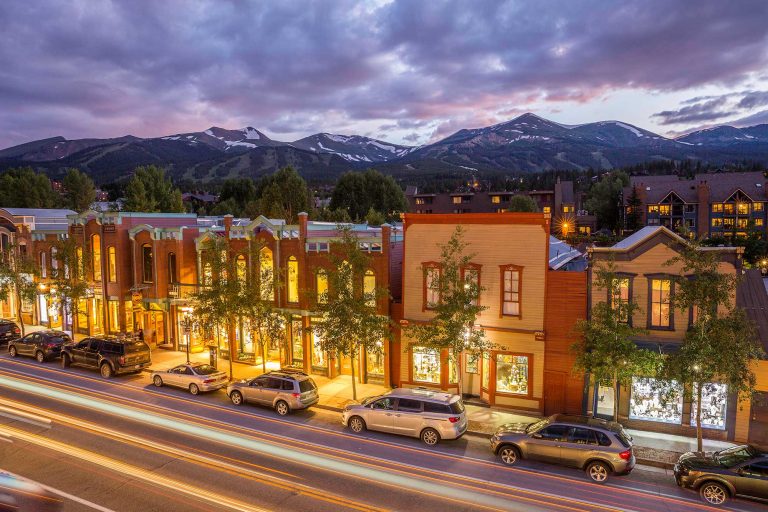 Embrace The Spirit
BLike Breckenridge™️ is a movement born of the spirit of our historic mountain town for those who call it home—whether for a weekend or a lifetime—to live by. It is a cause that connects us to each other, that we can all be a part of.